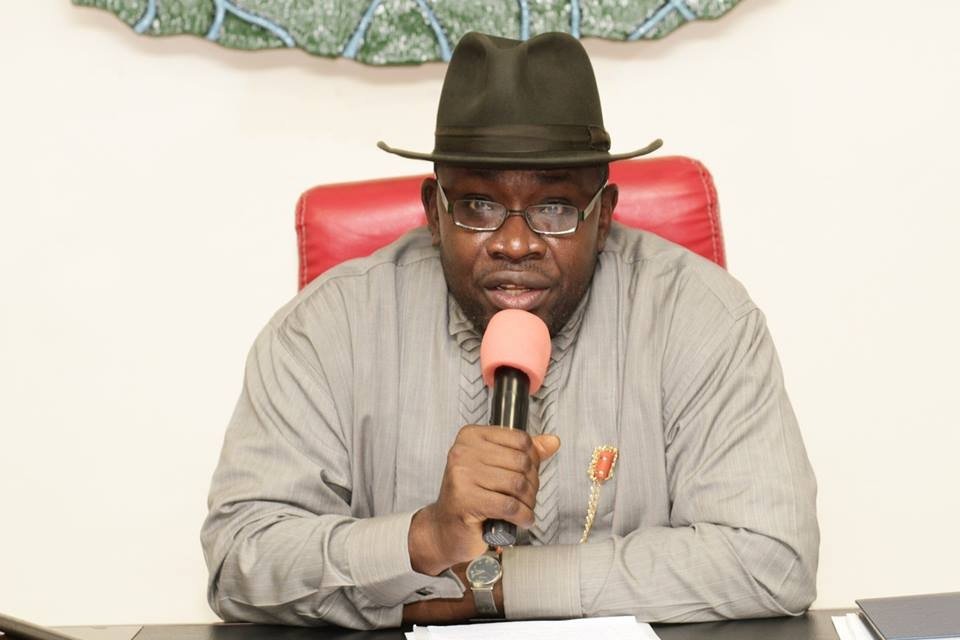 Governor of Bayelsa State, Henry Seriake Dickson on Saturday demanded that more oil blocs be allocated to oil-producing areas.
He said this is because oil blocs are owned by Niger Delta ancestors.
"Oil blocs are ancestral properties of Niger Delta", Disckson declared.
He also called on the multinational oil companies to heed the directive by Vice President Yemi Osinbajo (SAN) to relocate to the Niger Delta which produces the crude oil.
Dickson spoke during the foundation laying ceremony of Aziken Petroleum Refinery Project at Obunagha Gbarian, Yenagoa, and witnessed by former President Olusegun Obasanjo.
The refinery takes off in 2019.
He said, "We need more of this investment for our people to be part of it. At anytime I have opportunity as a governor of a federating unit, I will use the opportunity to commend President Muhammadu Buhari and tell him that we need more of this.
"We are talking of ownership of oil blocs because that is a legitimate demand. We are yet to see the demands by the Federal Government that oil companies should relocate to the Niger Delta.
"I don't know of any business which justifies pipelines crisis crossing several areas for building refineries while they haven't built refineries from the source of crude oil.
"In all the all-producing areas around the world, the activities of those companies are located where the resources come from. We must examine our own conduct and what we do.
"We are waiting for the oil blocs; what the Nigerian government sits down and calls oil blocs are in fact and in truth the ancestral properties of the Niger Delta.
"They are pieces of our ancestral properties given away at our expenses. We are not saying others should not be included. But if we are not included, it will be wrong."
Dickson commended ex-President Obasanjo whose government, according to him, gave Bayelsa State two (indigenous) oil blocs.
"The investment will take off all the stress and pressures on us. I've signed the Certificate of Occupancy for 99 years in line with the Land Use Act.
"I do this every week and one of the first things I did when I came to office was to liberalise land", he stated.