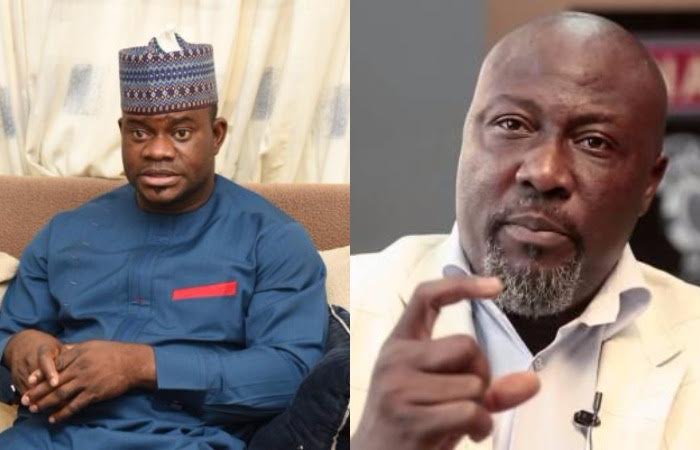 The Senator, representing Kogi West in the National Assembly, Dino Melaye, has apologised to the Catholic Church and Christians in general for Governor Yahaya Bello's attack on the clerics.
Melaye, in a statement on Saturday, described Bello's comments against the bishops as "verbal diarrhoea."
He said, "I apologise to the Catholic Church and the Christian community for the verbal diarrhoea of the Governor of Kogi State.
"It is more obvious than ever that he needs some 'equational' balances at his end. This affliction on Nigeria shall not arise a second time."
Meanwhile, Gov Bello has denied insulting Catholic bishops, stating that he would not do anything to disparage any religious organisation.
In a statement released on Saturday, he said the reports in the media that he disrespected the Catholic Community and its leaders was "another low by his detractors in their desperation to portray him as an irresponsible leader".