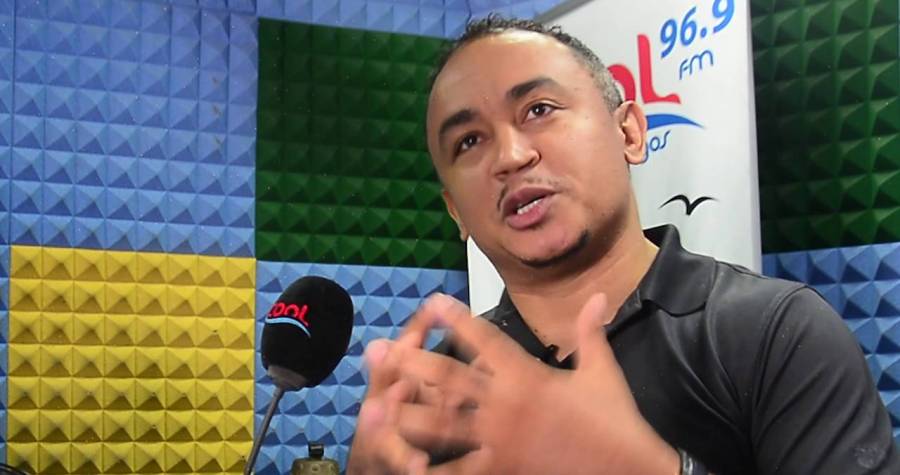 Controversial on-air personality (OAP), Daddy Freeze, again, has attacked the General Overseer of the Living Faith Church Worldwide, a.k.a Winners' Chapel, Bishop David Oyedepo, for saying, 'He is worth more than $150million.'
Recall that, Freeze, over the weekend slammed the Bishop for saying Christians were too small to fund God's church.
Again, the OAP has taken to his Instagram page to upload a video of the bishop when he made the comment while preaching from the pulpit.
In the video, Oyedepo told the congregation that some fellow said he is worth $150million dollars. The bishop also said the amount was an insult to him because he was worth Philippians 4 vs 19, which says: 'My God shall supply all my needs according to his riches and glory.'
Freeze wrote: "CARNAL 'out of context' quoting of the scriptures.
"A literal translation, taken directly from KJV gives a CARNAL understanding.
"Job 22 Amplified Bible [24] And place your gold in the dust, And the gold of Ophir among the stones of the brooks [considering it of little value]".
See video….
CARNAL 'out of context' quoting of the scriptures.
–
A literal translation, taken directly from KJV gives a CARNAL understanding🙄
–
Job 22 Amplified Bible
[24] And place your gold in the dust,
And the gold of Ophir among the stones of the brooks [considering it of little value], pic.twitter.com/tWeIc2xZWF

— Daddy Freeze (@DaddyFRZ) February 18, 2018