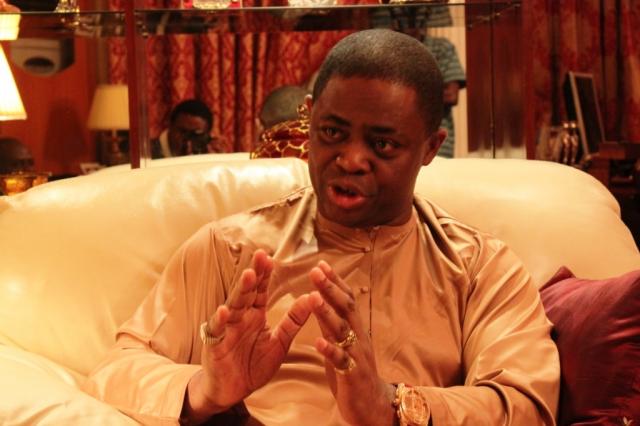 Former Minister of Aviation, Chief Femi Fani-Kayode, has again faulted the claim by Professor of History at the Faculty of Humanities, Maitama Sule University, Kano, Umar Muhammad Labdo, that Fulanis were first to acquire western education in Nigeria.
Speaking with Punch, the former minister said the don was bereft of history because the first families to acquire western education in Nigeria were southerners.
He said, "The Yoruba, for example, had people in the best universities in the world like Oxford and Cambridge as far back as the early 1800 when Usman Dan Fodio was still learning to ride a horse and planning his Jihad.
"The Igbo also had many educated and enlightened people then. Do you know how many southern Nigerians were at the great Fourah Bay College in Sierra Leone, which was part of Durham University in the late 1800? What do people like Labdo and his progenitors and forefathers know about that? Do you know how many people in the South who were educated by the great Christian missionaries and the Anglican Church, including my great grandfather, Rev. Emmanuel Adebiyi Kayode, who was one of those that first brought Christianity to Ile-Ife (in Osun State) after finishing at Durham University.
"The Fulani are not amongst the most educated in Nigeria and if the truth be told, education came to them very late. They were so uneducated and unenlightened that they were terrified of Nigeria gaining independence from the British in 1953, when the first motion for Nigeria's independence was moved because they knew that they could not compete with any of the southern ethnic nationalities in a newly independent Nigeria.
"The earliest and most educated families in the North were the Attas and they were Ibira and not Fulani. The earliest and best educated family in the core North were the Walis of Kano, but even they were well behind the Attas and the Abdul Rasaqs. Most of the northern tribes, like their southern counterparts, had thousands of years of rich history, empires and kingdoms in their present locations long before the Fulani came and when they were still plying the trade routes with their camels to North Africa from Futa Jallon in Guinea and herding cattle. The Fulani did not even appear in northern Nigeria until 1797 and the jihad was launched in 1804.
"They met us all here. They came from elsewhere and they came with the sword. What they got in northern Nigeria, they got by the power of the sword and through violence, bloodshed and conquest, and not as a consequence of any qualification or education, which they never had."