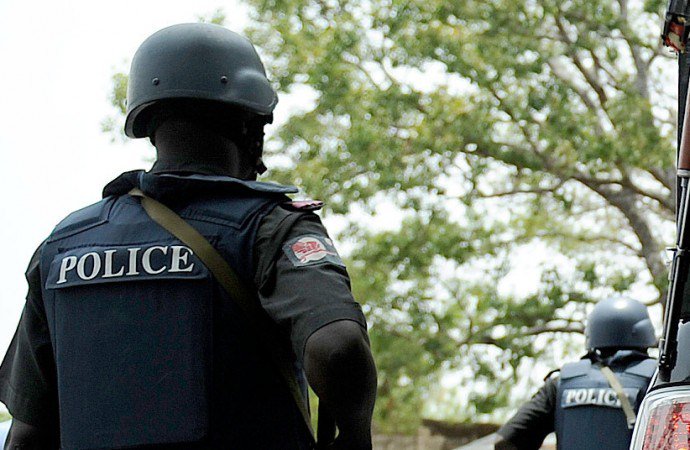 A 30 year-old-woman, Chinyere Onuara, has been nabbed for pretending to be blind and receiving alms from unsuspecting members of the public.
Chinyere who is now in custody of officials of the Ondo state Ministry of Women Affairs and Social Development claimed to be a widow and mother of five.
She was apprehended on Saturday in front of a commercial bank in Akure where she had been plying her trade for weeks.
She was nabbed with her 4-year-old son, Chidibere whose condition actually attracted the attention of the ministry.
Speaking with newsmen at the Ondo State Correctional Home in Akure where she was held in custody, Chinyere claimed to have left Ebonyi for Akure few weeks ago to assist a blind friend to collect arms but the deal did not sail through on getting to the Ondo state capital.
She said the blind friend on getting to Akure opted for another person which made her to decide to disguise as a blind beggar in front of a commercial bank in Akure where she makes at least one thousand naira from unsuspecting members of the public from which she make daily savings.
Chinyere expressed regrets over her action and said it was to raise money to start a trade being a widow with five kids in a village in Ebonyi, in addition to the recent demise of her husband after he was allegedly poisoned.
She appealed to the state government to empower her, rather than punish her, claiming to be homeless. she claims she sleeps in a public facility along Ondo road in Akure in company of many others who are into her kind of begging business.
Speaking on the incident, the Director of Social Welfare in the Ministry, Sola Aladesuyi said it was the sight of a blind young woman and a young boy that attracted the attention of Commissioner for Women Affairs and Social Development, Hon Omowumi Olatunji Edet who directed officials of the ministry to rescue her and provide help.
Aladesuyi who led the rescue efforts said on getting to the bank, they were however shocked to find out that Chinyere was not blind which was why she was immediately taken into custody and kept at the Correctional Home in Akure.
Mr Aladesuyi described the act of begging with a minor as worrisome and against the Child Rights Law which government would not tolerate under any guise.
He said the ministry will contact her Ebonyi counterpart to verify Chinyere's claims to be sure she is not a security risk to the state before she is sent back.
He added that the ministry is poised to rid the state of beggars whether fake or real.