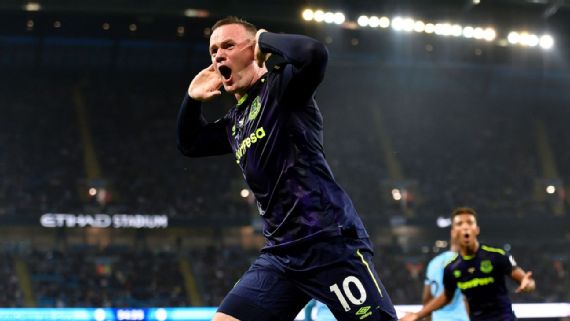 Former Manchester United striker, Wayne Rooney, has claimed that his overhead kick against Manchester City in 2011 was better than Cristiano Ronaldo's strike against Juventus in the champions League quarter final on Tuesday.
The Portugal captain's sublime effort in Turin swiftly drew comparisons with Rooney's effort in the Manchester derby at Old Trafford.
Rio Ferdinand, who played alongside Rooney and Ronaldo at United, had claimed that the Portuguese's goal was better of the two.
And speaking at the draw for next month's Under-17 European Championship, Rooney said he had spoken to Ferdinand about his claim.
He said, "No, well I texted Rio before that.
"I think [mine] was actually a harder technique to do off your shin.
"So I'll go with my own."
Ronaldo had after the match that Real won 3-0 in Turin, thanked Juventus fans who gave him a standing ovation after scoring the goal, his second in the game.
He told reporters, "I am really happy and touched. When I was a kid, I liked Juventus and the fact their fans have applauded me will stay with me.
"It's a great memory. To all of the Italians in the stadium, I just want to say: 'Grazie'."