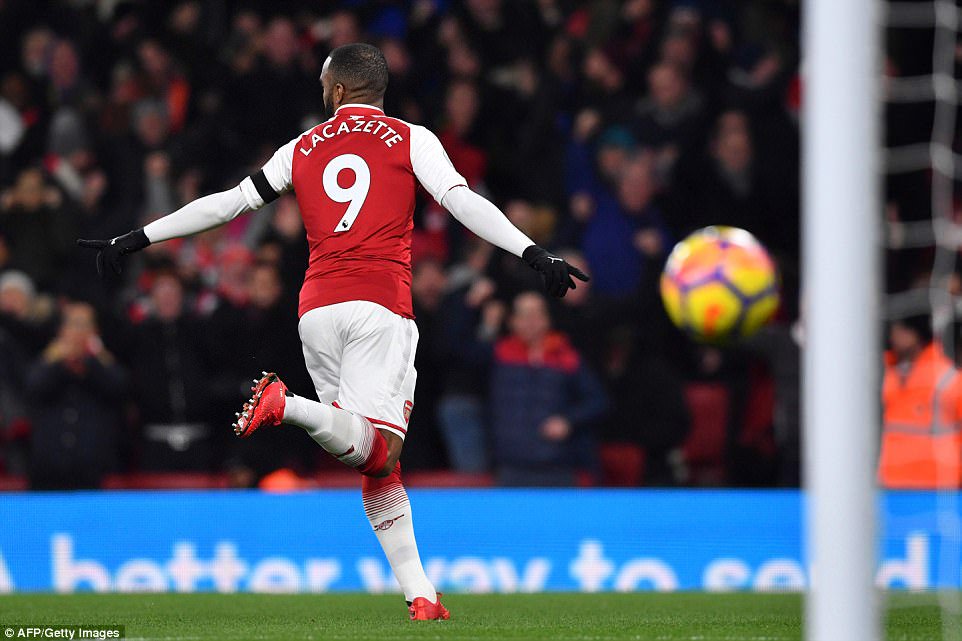 Former Manchester United defender, Rio Ferdinand has told Alexandre Lacazette to up his game.
He was reacting to the player's miss of what could have been the equalizer for Arsenal against Tottenham in Saturday's north London derby.
Harry Kane's 49th-minute header was enough to separate the sides at Wembley.
Lacazette, who replaced Henrikh Mkhitaryan midway through the second half, had a chance to clinch a point late on but fired wide, much to the frustration of Arsene Wenger on the sidelines.
Asked whether Lacazette is struggling mentally following the arrival of Aubemeyang or whether he is just short of confidence, Rio Ferdinand told BT Sport: "I think it's both.
"That's the risk you take when you sign two big players in the summer and then in January. It's up to Lacazette to say "I'm here to fight – I don't care who has come in.
"He scored goals in France – he is a good finisher but when your confidence comes away you're not the same player."
Martin Keown, the former Arsenal and England defender, also believes Lacazette has been 'seriously effected' by Aubameyang's signing.
He said: "He hasn't scored in 13 games and you look at that, he cost around £50m but he's been seriously effected by the Aubameyang purchase.
"He looks completely out of sorts. If he hits the target there he levels it."