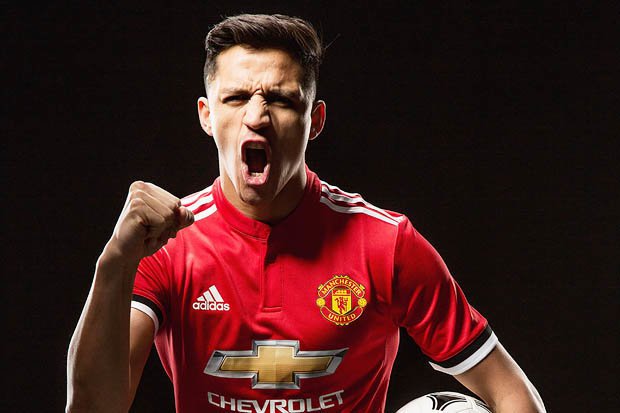 Manchester United manager, Jose Mourinho has revealed that forward, Alexis Sanchez is better than team-mates, Romelu Lukaku, Anthony Martial, Jesse Lingard and Marcus Rashford.
Mourinho believes Sanchez has a major advantage over Lukaku and the rest of his United attacking teammates due to his experience in the Champions League.
Sanchez is eligible to help United in the Champions League as the Red Devils look forward to battle Sevilla in the first leg of their last-16 tie later this month.
Mourinho believes the Chilean's history of playing in the Europe topflight competition for Barcelona sets him apart from Lukaku, Rashford, Martial and Lingard.
"Alexis has a level that my attacking players don't have," Mourinho told English reporters.
"Alexis played Champions League for a few years with different clubs, at least one club that is feeling the responsibility to win it when he was at Barcelona.
"Of my other boys, Lukaku is the first season in the Champions League, Rashford, Martial, Lingard, just a few matches.
"We don't have many with that knowhow. "Part of Alexis's talent as a player is that he knows what the Champions League is and that is important because when you go to the knockout, then the semi-finals, it is for players who know how to compete at that level," he added.