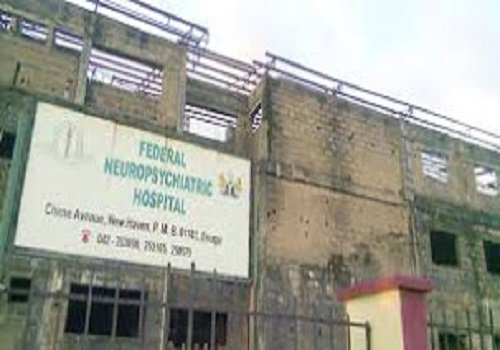 A staff of the Federal Neuropsychiatric Hospital, Enugu, Mrs. Stella Achara was on Monday arraigned before an Enugu State High Court over alleged job scam.
Achara, principal secretary to the Medical Director of the Hospital, Dr. Jojo Onwukwe was docked before Hon. Justice C. O. Ajah of Enugu High Court for advanced fee fraud.
In the charge No. E/197C/2017, the police accused Achara of defrauding job seekers to the tune of N14m.
According to the charge, "Stella Achara in or about the years 2013, 2014, 2015 and 2016 at Neuropsychiatric Hospital, Enugu in the Enugu Judicial Division did by force pretences and with intent to defraud, obtain from one Nwatarah Hope "f", Stella Egotanwa "f", Ogbe Onyinye "f", Nwufo Ifeoma "f" Aforka Clementina "f", Ikemefuna Ebonyi "m", Stella Onyeji "f" Mbah Loveth Ifeoma "f", Okoh Perpetua "f", Uche Onyia "f", Egbo Nonye, Igbokwe Patricia "f" and Nwaizugbe Chioma "f" the total sum of N14 million (fourteen million naira), by falsely pretending that you have power to procure employment for them and what you will employ them as staff of federal neuropsychiatric hospital, New Haven, Enugu, which presentation you knew to be false."
Her conduct is said to have amounted to "obtaining property by false pretenses contrary to section 1 (1) (a) and punishable under section 1 (3) of the Advanced Fee Fraud and other Fraud related offences act, No 14 Laws of the Federation of Nigeria, 2006."
When the case came up, the prosecutor, Barr. Damian Njoku-Umeh told the court that he had obtained a fiat from the Attorney General of Enugu State, Hon. Miletus Eze, to prosecute the matter.
The defence counsel, Barr. J.I Isieke, did not object to the fiat, which was consequently admitted as an exhibit in the matter.
However, Isieke, who had earlier filed a motion for preliminary objection, said he needed time to respond to the counter motion filed by the prosecution.
But the judge said he would not allow any unnecessary delay in the case, noting that the judiciary was not taking corruption cases very lightly.
He adjourned the case to April 7, 2018 for the defence counsel to move his motion and for possible ruling of the court on whether plea would be taken.
DAILY POST reports that so many of the alleged job scam victims were in court.
Achara's ordeal started following multiple reports against her at both the Enugu Area Command and the State Criminal Investigation Department of the Nigeria Police by over 50 job seekers, who claimed that they paid money to her for a job that never came.
Consequently, the police launched investigation, during which they claimed several signed and unsigned appointment letters were recovered from the suspect's home.
Among the job seekers, who have been enlisted as prosecution witnesses are: Nwatarah Hope, Nwufor Ifeaoma, Ikemefuna Abonyi, Stella Onyeji, Mbah Loveth, Okoh Perpetua, Uche Onyia, Egbe Nonye, who claimed to have paid the suspect N185,000, N450,000, N600,000, N450,000, N350,000, N250,000, N350,000 and N350,000, respectively.
The hospital workers are currently in an indefinite strike which commenced last two weeks.