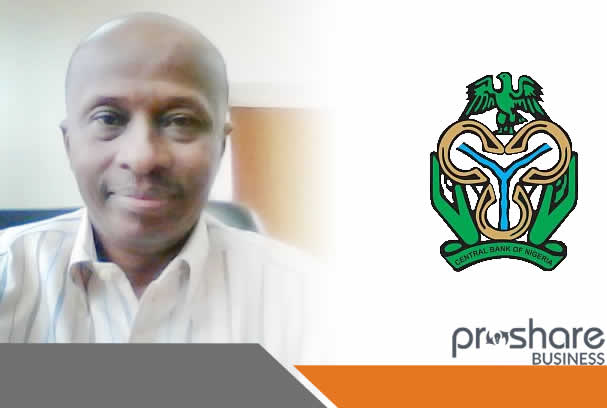 It is no longer news that President Muhammadu Buhari has nominated Edward Adamu as the Deputy Governor of the Central Bank of Nigeria, CBN.
Adamu, who is 57 years, hails from Kaltungo Local Government Area in Gombe State.
He holds a Quantity Surveying degree from the Ahmadu Bello University (ABU), Zaria, and is a Fellow of the Nigerian Institute of Quantity Surveyors.
He also holds postgraduate professional certifications in corporate strategy development and execution, performance management, programme & project management and knowledge management.
Adamu is a fellow of the Institute of Credit Administration of Nigeria and has acquired skill-sets in strategic leadership, central banking, finance, human resources, organisational transformation, risk management, budgeting and cost management, construction management, records management, communications and relationship management, coaching and mentoring and procurement through a variety of Wharton School USA, INSEAD France, Chicago Booth & IMD Switzerland courses and practical experience.
He is also a frequent presenter at professional conferences, seminars and symposia, especially in the areas of leadership, human capital management, project management, construction, strategy and risk management.
Adamu is in addition an active member of other professional bodies such as the the Project Management Institute, USA; International Knowledge Management Institute, USA; International Society for Performance Improvement, USA; and the Association of Project Managers, UK.
In 2012, he was appointed Director of the Strategy Management Department of the CBN in recognition of his depth of operational knowledge of the Bank's mandate and core responsibilities as well as the breadth of CBN's strategy implementation experience.
As the Director of Strategy, he was also a member of the Monetary Policy Implementation Committee and the Financial Services Regulatory Coordination Committee, as well as an observer at the Monetary Policy Committee (MPC) meetings.
In 2016, Adamu was appointed Director, Human Resources Department of the Bank to give effect to the human resources transformation programme initiated during his role as Director, Strategy Management.