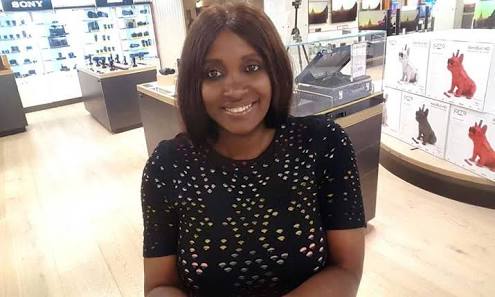 Ebonyi State House of Assembly, EBSHA, Thursday, recalled its member, Hon. Mrs Maria Nwachi representing Afikpo North East Constituency.
She was suspended for engaging in photography business.
Mrs Nwachi was on January, this year suspended for alleged acts inconsistent with her office as a lawmaker.
The speaker Mr Ogbonnaya Nwifuru had also before now constituted a committee headed by the Chief Whip, Chile Ogiji to probe the allegations leveled against Nwachi and report back to the House.
It was gathered that Ogiji led Adhoc committee presented its report and further recommended 6 months extension of the suspension against the lawmaker.
However, the resolution to recall Mrs Nwachi came up after considering the motion moved by the Deputy Leader Chief Kingsley Ikoro at the plenary.
Ikoro in his motion added that the embattled lawmaker had shown so much remorse and deserved to be recalled to enable her join other colleagues in the day to day business of the house
He pleaded with the speaker to temper justice with mercy as Mrs Nwachi had approached her colleagues individually and collectively asking for forgiveness.
The motion was seconded by Mrs Augusta Ude representing Ohaozara East constituency, who said that her telephone conversation with Nwachi confirmed the readiness of the Lawmaker to turn up a new leaf.
Also, Mr. Victor Chukwu representing Ezza North west constituency while lending support to the motion advocated for Counselling of the lawmaker to instill good behavior into her.
The speaker Ogbonnaya Nwifuru noted that the lawmaker had exhibited a certain degree of remorse and subjected the motion into a voice vote and it was unanimously upheld.