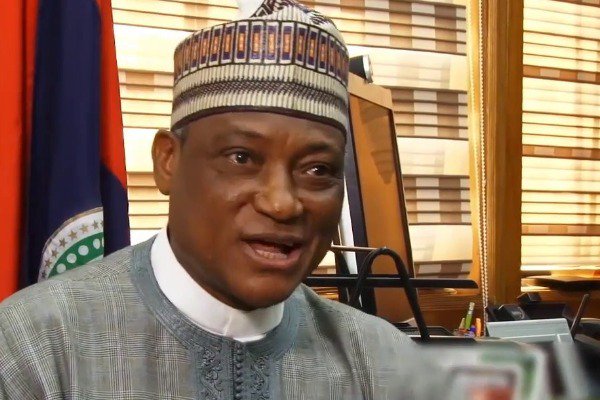 The Minister of Defence, Mansur Dan-Ali, on Thursday warned the military against being used by disgruntled elements to compromise national security.
Dan-Ali gave the warning at the passing out of Direct Short Course 27 cadets of the Nigeria Air Force (NAF) in Kaduna.
He also warned them against brutalizing civilians unjustly.
He said, "Let me remind you that we are in a democratic government and you, as members of the armed forces are subject to military and civil laws.
"Hence, you must subordinate yourself to civil authority and protect our fledgling democracy.
"You must know the limits of your freedom of association and expression which must be matched with responsibility to maintain national security.
"Furthermore, avoid being used by disgruntled elements in the society to compromise national security or to act in a way capable of denting the good image of the service.
"You should always remember that good civil -military relations are key to unlocking the solution to our national security challenges.
"You must, therefore, guard against over-zealousness and resist the temptation to brutalize the civil populace."