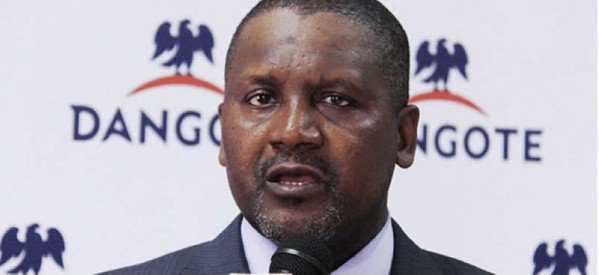 Africa's richest man Alhaji Aliko Dangote on Wednesday appealed to the Buhari government to withdraw Nigeria Customs and the Nigerian Navy from the Ijora-Apapa Wharf road in Lagos.
Dangote lamented that check points mounted by Customs, Navy and other agencies were causing traffic gridlock, making life unbearable for motorists.
"We are going to formally write to the government to withdraw all these task forces, especially the Federal Unit of the customs.
"If they want to set up a road block, I think this is the wrong place to come and set a road block.
"Customs should not be coming here and mounting a check point.
"We are pleading with government to remove all these task forces and leave just the police, LASTMA and the FRSC. These are the only three that we need", NAN quoted him as saying.
The tycoon assured that the Apapa-Wharf reconstruction project would be completed on schedule around June ending, saying that the work was progressing faster than he anticipated.
"Now, my impression has changed, AG Dangote is actually doing an excellent job," he said.
He lauded the quality of work being funded by Dangote Group, Flour Mills of Nigeria and the Nigerian Ports Authority.
"NPA is giving about N1.8 billion; the rest of the money, which is N2.6 billion is going to be given free of charge both by Flour Mills of Nigeria and Dangote.
"But I must also caution: the cost of the road is not N4.3 billion because we got our own construction company to do it," he said.