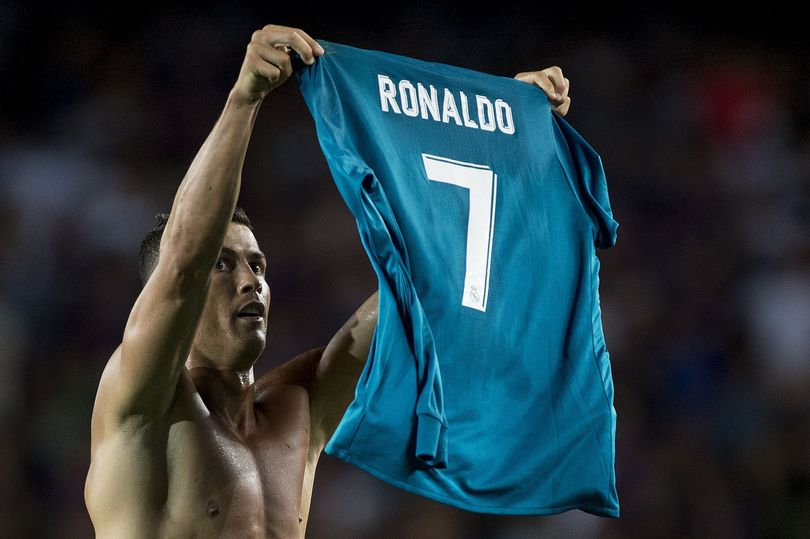 Juventus goalkeeper, Gianluigi Buffon has likened Real Madrid's star, Cristiano Ronaldo to Pele and Diego Maradona.
He stated this after the Champoins League match between his side and Madrid, on Tuesday night, at Allianz Stadium, Italy.
Ronaldo scored a brace in Los Blancos' quarterfinal first-leg win over the defending Serie A champions.
The second was a brilliant overhead kick, that left Buffon stranded.
Speaking with Mediaset after the match, the Italian international applauded Ronaldo for his brilliance.
According to Buffon, Ronald has helped his club to achieve much sucesses, a stride he says equates him with the likes of Pele and Maradona.
He said, "Once again today, we've all seen what Ronald is, he always has been an incredible footballer who, together with [Lionel] Messi, are inspiring their sides to the greatest successes.
"This means that Ronaldo's value has to be compared with the likes of Maradona and Pele
"He's one of those players who can have such a huge influence over the number of games and titles their sides win.
"We're really disappointed because probably we're not going to make it through now, and this is a huge regret, but it's also true that when you face opponents like these, you've just got to be able to acknowledge that they simply are too good.
"When you're playing against incredible players, it's not like you're making mistakes, when they score so many, you may just be a little bit less precise at times but when you face the best, these things can happen.
"We're talking about players who can score 500 goals in 10, 12 years of their career."