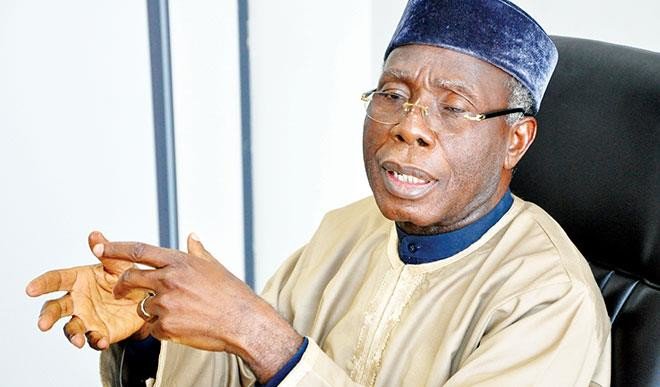 Former Aviation Minister, Femi Fani-Kayode, has taken a swipe at Minister of Agriculture, Audu Ogbeh, for pushing for establishment of cattle colonies nationwide.
The PDP chieftain, in a chat with newsmen yesterday, also lauded states opposing the proposal, saying they have a good reason.
"The whole idea of cattle colonies is unacceptable and there is far more to it than meets the eye", he said.
"It is a subterranean and covert attempt to establish not just cattle colonies but Fulani colonies all over the south and the Middle Belt.
"10 years from now any state in the south or Middle Belt that accepts cattle colonies will wish they had never done so.
"Find out what the root cause of the problem in Jos and Plateau state in general; it is between the indegenous Berom people and the Fulani settlers.
"They will not just come with their cows but also with all their people. They will multiply like rabbits and after some time they will not only outnumber you but they will also claim the land as theirs.
"Next they will insist on having an Emir then they will impose their faith, their ways and their culture on you and try to dominate and control your every day life.
"They will arm themselves very well and after some time they will insist on political control of your entire community, act as if they are no longer guests and settlers but rather the original owners of the land and everyone else will be treated like second class citizens and filth. And if you attempt to resist them they will threaten you and kill you.
"That is where this cattle colony thing will all end and that is what it is designed to achieve. It is simply a handy and subtle vehicle for Fulani expansion, assimilation and conquest and it is being promoted and encouraged by Buhari's Fulani Government.
"I say shame on this govermment and particularly on Audu Ogbeh for trying to introduce such a repugnant idea even when those that asked him to do so are slaughtering his own people in Benue state.
"The proposed introduction of cattle colonies is a rubbish suggestion, of a rubbish idea, from a rubbish Minister, who serves a rubbish Government.
"Audu Ogbeh was Minister in 1983. He is clearly too old for the job now, he has lost touch with reality and he no longer knows what he is doing. He needs to resign."