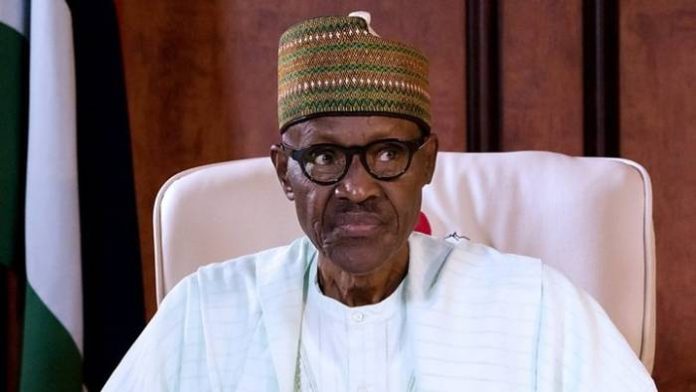 President Muhammadu Buhari's broadcast on his return from a 103 day medical vacation in Britain has been sliced in different ways by different people. Some people think it was short and sharp and said what needed to be said at the time. Others think it was like a micro mini, too short to cover what needed to be covered and therefore what he didn't cover was quite unsightly.
I personally think it was a good speech considering that he had been away for a long time. At the time of his arrival the immediate and pressing danger that was staring the nation in the face was the quit order given by the youths of Northern Nigeria to Igbos living in the North. The quit notice had a deadline or deathline of October 1, 2017. The IPOB folks, in turn, had asked Igbos in the North to return home as a way of getting out of harm's way. But they did not indicate where they had established the Internally Displaced People's camps and who would feed and clothe them when they arrive with Ndigbo must go bags.
Several people on both sides of the dangerous divide had weighed in trying to ensure that the youths on both sides did not bring the nation to the precipe through their thoughtless exuberance. Bullying people is easy but building a nation is not. A number of prominent Igbo leaders were doing their best to rein in the Nnamdi Kanu crowd even though the man himself was doing a series of unscheduled tours in defiance of his bail terms. He has now acquired the status of a rock star even if the road he is taking is pregnant with dangerous, life-threatening bumps.
On the other side, some patriotic northerners were also doing their best to get their youths to make a u-turn on their order. Meanwhile, the sabre-rattling had increased in tempo and hate songs had been churned out in the North. Obviously alarmed, the Acting President, Professor Yemi Osinbajo, had hurriedly couriered a draft anti-hate speech bill to the National Assembly. Going over the top, the Acting President equates hate speech with terrorism. Well, in a democracy politicians sometimes terrorise people with political rhetoric but to equate hate speech with terrorism as in Boko Haram is to do serious harm to the idea of free speech in a modern era. I hope the National Assembly does not share this extreme sentiment much as the demon of hate speech is condemnable.
This is the state of the country that Buhari met on his return. It is apparent that he was receiving regular briefings on the state of the nation while on the medical couch. But being away from the scene is different from being on the scene and having direct access to people he wants and also soaking in the flavour of happenings in the country. In our haste to get all our problems solved overnight some people thought Buhari should have given a full blown speech on security, corruption and economy which issues are the tripod on which his administration stands. I don't think so. The most prominent problem at his arrival was how to stop the nation from having a reincarnation of the 1966 scenario that led, eventually, to a civil war. At Buhari's arrival, that was clearly the first item on the front burner. Without bringing that problem to a halt no other problem could actually be tackled with any measure of success.
Now, the Arewa youths have bowed to reason and taken back their words on the quit notice. I have no doubt that a lot of work had been done by various well-meaning people in the North on the matter. They deserve our unstinted gratitude. Foremost among them is the Governor of Borno State and Chairman of the Northern Governor's Forum, Alhaji Kashim Shettima.
Shettima is a man embattled but who has managed to present the resilience and persona of a man who can exude grace under pressure. The dreaded Boko Haram sect has set up shop at his door in Borno State terrorising, tormenting, torturing and taking away the beloved citizens of his state. Foremost among the captured are the Chibok School girls who have become prominent figures in a global terrorism story book. Shettima knows the exact spelling of pain, of horror, of dislocation, of war without borders. He knows, from experience, as a victim of war that modern ways never end. When you think it is over, a suicide bomber pops up and does what bombs are built to do.
That is why our valiant soldiers are still in the North East today even when we have been told time and again, that the Boko Haram terrorists have been "decimated", "defeated", "technically defeated" and "degraded." I believe these statements were not made by our war managers to deceive the public. They were made in the belief that the fate of Boko Haram had, at each of these periods, been truly sealed. But as I said earlier wars are difficult to bring to a close today because the instruments of war have changed. The IED and the suicide bomber brought that about. Their introduction into the war mix has changed the sculpture of war. The evidence is there in Iraq, Afghanistan and Syria.
I assume that Shettima must have told the northern youths that pushing the envelope was the equivalent of pushing the country into war whose end no one can predict. He may have appealed to their sense of patriotism. He may told them to bear in mind that the country was already going through hell, that there was Boko Haram, herdsmen's problems, kidnapping, ritual killings, armed robbery and many other opportunistic crimes which are knapping at the nation's vitals. He may have told them that they must not bring more pain to a man who is already going through the pain of combating a serious ailment. He may have told them that the President was their father in three distinct ways, their elder, their leader in the north and their father as the father of the nation. And as his children it was their responsibility to ensure that he lived a happy life and that he would not be a happy man if their action led to a war or the possibility of it.
He may also have told them that the two dramatis personae of the last civil war, Yakubu Gowon and Emeka Odumegwu Ojukwu were, like them, youths in their thirties. He may have asked them whether they wanted the youths today to be accused of being the harbingers of another war. I imagine he also told them that if they wanted to be respected and to be given a place at the high table they first had to do the things that can take them to that high table. He told them, I guess, that since they are now saying that they want to be at the commanding heights of governance in Nigeria as the young men in France and Canada they must, like Caesar's wife, also be above reproach. He may not have told them that for every action there is a reaction that is equal and opposite or that the consequences for their action will be grave if there was no repentance on their part.
I am almost certain that the Arewa youths must have reflected on all these which enabled them to come to the inescapable conclusion that if they stood their ground things could get out of control and they would have to carry the can or the coffin of things that would have gone abysmally wrong. I am almost certain that they did not want the country to break into smithereens in the septuagenarian hands of their venerable uncle, that they are proud to Sai Baba.
Buhari was on point when he announced that anyone was free to live anywhere in the country without let or hindrance. That point has to be emphasized again and again for the benefit of our youths, especially. We need to learn a lesson from abroad. Various countries in the west have warmly embraced migrants, unknown persons with unverified backgrounds, not their relations, not their friends; they have opened their doors and their hands and their hearts to them without any preconditions. That is the very definition of humaneness.
Buhari's statement that any Nigerian can live anywhere in Nigeria without let or hindrance goes to the heart of that bond, that umbilical cord, which has not yet been cut by the sharp knife of prejudice or other forms of iniquity. This union is imperfect but we can perfect it by instalments.
AD:
To get thousands of free final year project topics and materials sorted by subject to help with your research
[click here]