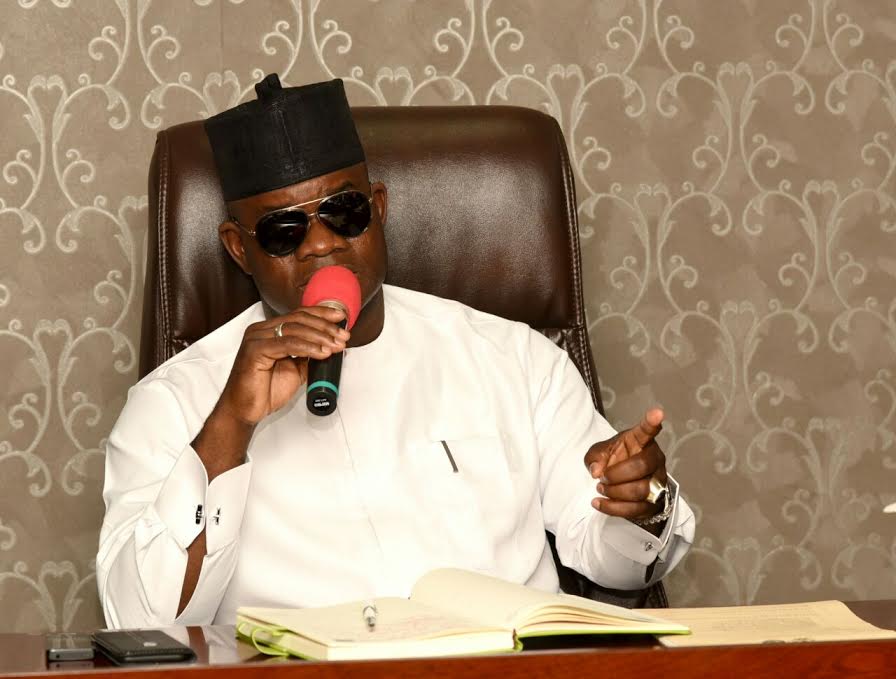 Kogi State governor, Yahaya Bello has stated President Buhari's popularity helped many National Assembly members in 2015.
According to him, Nigerians will have the opportunity to vote out "bad" federal legislators in 2019.
In an interaction with newsmen in Abuja on Friday, Bello said: "If you observe critically what happened in the last election where Mr. President was elected along with other members of National Assembly, then we called it Buhari Tsunami
"The good, the bad and the ugly were all put together and elected.
"I'm 2019, let Nigerians select the good ones out of the bad ones to return to the National Assembly.
"Whichever order it (the election) comes, these upcoming general elections, the good ones on their own account will return to the National Assembly at the appropriate time."