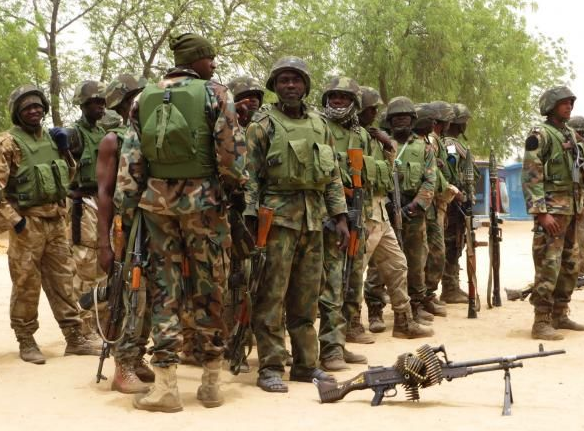 Troops of Operation LAFIYA DOLE have dislodged Boko Haram terrorists from one of their highly fortified hideouts around S-Shape part of the Sambisa forest in Borno State.
The exercise is part of their continued clearance operation against all known hideouts of Boko Haram terrorists within the large expanse of Sambisa forest.
Colonel Onyema Nwachukwu, Deputy Director Public Relations, Theatre Command Operation LAFIYA DOLE said The location was hitherto believed to be one of their prized locations.
"However, during a fierce offensive which was supported by Nigerian Air Force, against the terrorists on Monday 12th February 2018, the resilient troops neutralized quite a number of Boko Haram terrorists and captured major armaments, including 2 Spartan Armoured Personnel Carriers (APC), 1 Canter truck and 1 Laptop computer belonging to the insurgents.
"The gallant troops also destroyed 8 gun trucks, several makeshift accommodation and tents. Similarly, the troops rescued 19 women and 27 children from the erstwhile terrorists enclave. The highly motivated troops remain dauntless as the operation continues," he said.