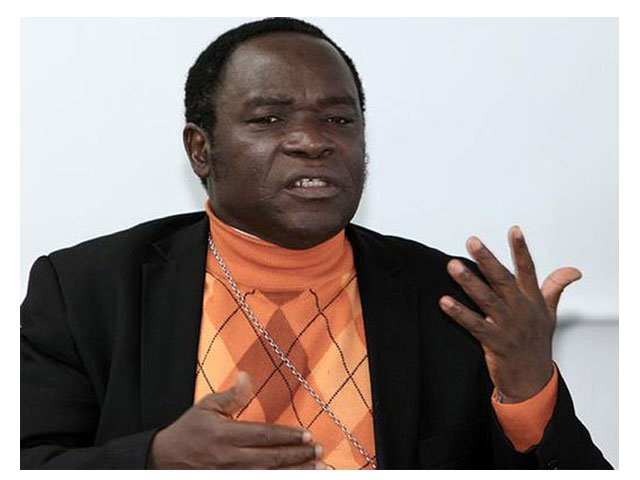 Bishop of Catholic Diocese of Sokoto, Bishop Mathew Kukah, has condemned the statement credited to Kogi State governor, Yahaya Beloo on Catholic Bishops' visit to President Muhammadu Buhari.
DAILY POST had that Gov Bello on Friday after juma'at service took a swipe at the Catholic bishops' vote of no confidence on Buhari.
He said those who had looted the country's funds were angry because sources of their free money had been blocked by the current government.
Reacting, Kukah in an interview with Punch said people of Gov Bello's calibre did not deserve comments, adding that he accidentally became a governor as no one knew him before he attained power.
He described Bello's statement as "a tragedy of leadership in Nigeria which does not deserve comments."
He said, "The statement of the governor is not worthy of my comment because I believe that the Catholic Bishops Conference of Nigeria stands for something higher than that. I won't even dignify him with a response.
"This is a character (Bello) that nobody heard anything from until he suddenly accidentally found himself in power. What does he (Bello) know about what the bishops have said? So, I don't even want to dignify him with any response. I don't think it's worth giving him a story.
"Frankly, people of his calibre do not deserve our response. It is also a measure of the kind of people who have strayed into power. I am not going to go into any details. It is a tragedy of what we call leadership now in Nigeria.
"People who have come with no antecedents; they just come out of the woodworks and occupy an office. And so, I won't dignify him (Bello) with any response."