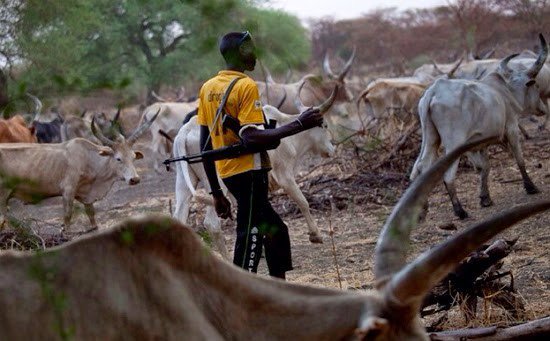 A member of the House of Representatives from Benue State, Dickson Takighir, has called on President Muhammadu Buhari-led government to declare killer herdsmen terrorists.
He made the call while raising alarm over alleged killings of 24 persons in renewed attacks in the state between April 2 and 4.
The lawmakers also faulted the military for terminating Operation Cat Race in the state.
According to Takighir, "These latest attacks have occurred in Ikyon and Agasha on April 3 and April 4; in Semaka, Asom, Babanruwa on April 3 and in Udei and Umenger on April 2.
"They (killer herdsmen) are right now stationed at Nzorov council ward, ready to attack Gbajimba in the Guma Local Government Area. There are others in Nasarawa, ready to attack Udei and Daudu with over 14 people killed in the last four days.
"Similarly, Sengev, Mbakyondo and Mbapa areas of Gwer-West Local Government Area are currently under siege by armed herdsmen.
"In Tsegaase, two people have been killed; one person is missing in Zwatema, two killed in Tse Adeke, one killed in Tse Adudu with one missing in Tsekelefu.
"So far, we have yet to confirm the casualty level in Enger. On April 3, four people were killed in Anyebe and one person at Mbavihi both in Tonbo ward of Logo local government."