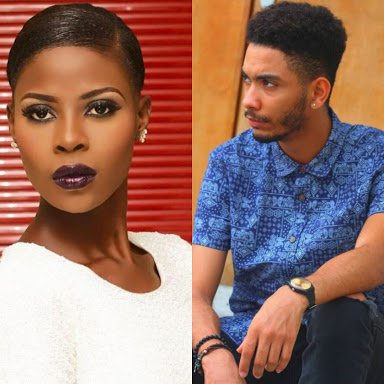 Nigerians have reacted to the disqualification of housemates, K-brule and Khloe from the ongoing reality show.
The duo were on Sunday given three strikes for provocation which led to their eviction from the house.
Some Viewers of the show, said they predicted that Khloe will end of K-brule's game in the house as she is arrogant and a bully.
However some questioned the strike received by the pair. They said biggie was unfair for giving three strike at once compare to housemates, Lolu and Cee-c who got two.
Goodness: Khloe deserves that eviction. I love her but she had it coming.
as for K-Brule… not fair!
Watchword :This pairing is BULLSHIT…Khloe deserved to be evicted cuz she called K-Brule's mom a whore.K-Brule should still be in that house .It's that's simple.
K-solo: A whole 3weeks of stay in the #BBNAIJA House am so Pained that Khloe could not even sell any of what she does in Real life only FIGHTS.
Realsingo : Big Brother set a terrible precedence with how he handled the Lolu & Cee-C issue & now he wants to go back to the original rules and issue strikes as pairs! This doesn't make sense at all.
Teamstarboy: Ksqaure situation made think deeper into real life, imagine someone who safe leolex from eviction. She got disqualified Live life JEJE no one knows tomorrow .
Lillian Njango: Am gone miss my queen unquestionable my khole open speaker reliable individual model portable oh my khole after all this is#@ double wahala.
TweetOracle: Khloe has always been a TOXIC fellow. My only sadness is that she dragged K-brule into her web of destruction.Wish the young man the very best of luck for the future indeed.
Ceebi: Imagine,after sending out the grocery list as HOH you get disqualified.
Eseoghene: Why is everyone blaming Khloe when Kbrule brought them 2 strikes.
Portai_plague: khloe deserves Everything happening right now. .this foolish girl is rude…she's annoying and she's a bully.
Ray sunshine :Ceecee that almost killed someone child still in the house,they must be crazy,fuck you and your show @BBNaija #BBNaija
AfricanChild : This season is turning out to be trash man! This pairing is shit!! Was never right from the beginning #BBNaija
Henry_fred: I actually said it from the very beginning, Khloe was gonna be the END of K-brule. Just sad how she actually messed up the game for him.
Greya Gumela: Its a completely unfair decision Were they privately warned?
Don't you know how to handle adults? Shouldn't they get one or two private warnings before a clip is shown and a strike is given? you gather them at the lounge & play god. That's irritating