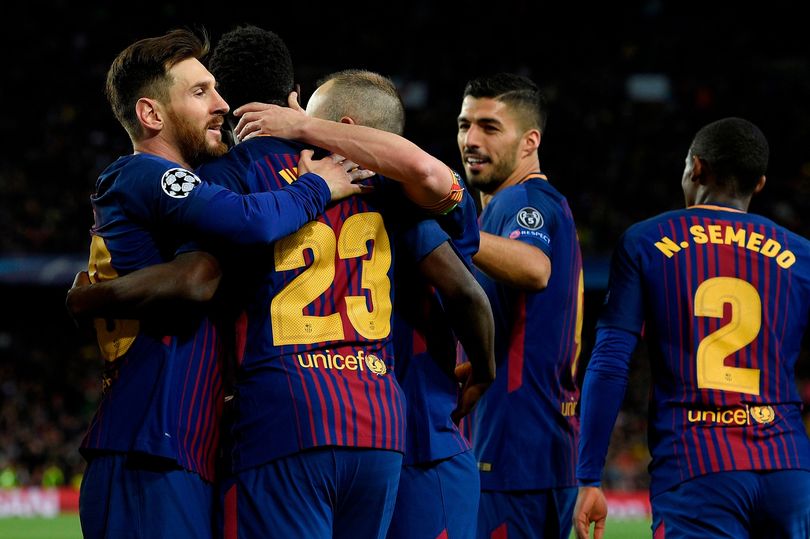 Barcelona manager, Ernesto Valverde has said he doesn't know if Roma deserved to be awarded two penalties because he hadn't seen the replays.
However, Valverde feels there were calls which went against his team, too.
The Barca boss was speaking after their 4-1 win over Roma in the first leg of their Champions League quarter-final tie.
The referee ruled Nelson Semedo's challenge on Dzeko in the ninth minute was legal and determined that Samuel Umtiti's first-half foul on Lorenzo Pellegrini was outside the box.
"I saw penalties [for Barcelona] that we weren't awarded tonight as well," he said.
"Everyone sees things their own way," he added.
Valverde was happy with the result, even though he would have preferred not to concede an away goal.
"It's a struggle to win every game," he added.
"So it's a good result, although I would have preferred to win 3-0 than 4-1. That said, Marc-Andre [Ter Stegen] had some tough saves to make and Roma had some clear scoring opportunities. They're a good side, it was difficult for us to break them down and get past the first line of pressure.
"But we haven't done anything yet. I don't see us in the semifinal, not at all," he said.