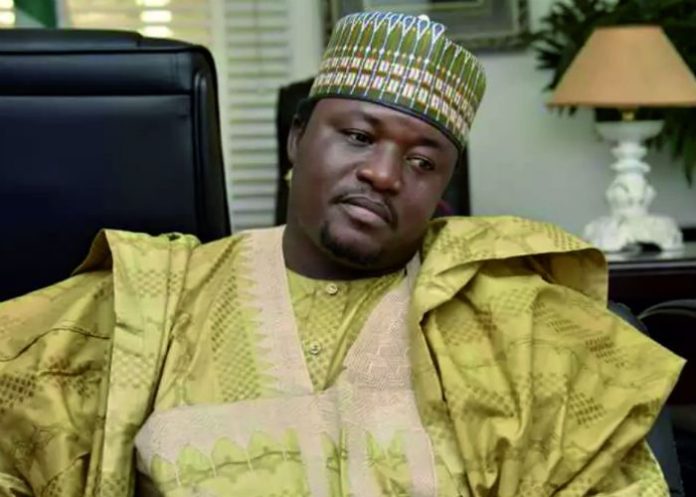 President of the Arewa Youth Consultative Forum (AYCF), Alhaji Shettima Yerima, has described the Kaduna State governor, Malam Nasir El-Rufai, as the true enemy of the government and the people.
This is coming after the bench warrant obtained by the Kaduna State government to arrest Arewa youths leader who gave the October 1 deadline to Igbo to leave Northern Nigeria.
According to Yerima, the governor's action shows that he is an enemy of the Muhammadu Buhari government.
His words: "Honestly, we really do not want to join issues with him, what is before us is how to rebuild the country, and so far, we have been doing that. Probably the governor is working to distract the government and we cannot be an agent to distracting the government.
"We will ensure we do everything within our limits to ensure that there is peace in the country, and we have been demonstrating this. We will not allow him to distract us".
He noted that Nigerians would be in a better position to judge the Kaduna State governor, and to see if he is a true Nigerian, who actually wants peace in the country.
"We are wondering because El-Rufai never thought of this until few days before October 1, when the issue has been put behind us, and we have done wonderfully to nip in the bud any crisis that would arise in the north because of killings in the Southeast. We took it upon ourselves to go to Kano, a volatile area to address the northern youths, and warned that nobody should attack any Igbo in the region; more so, there shouldn't be any reprisal attack. No one from Southeast was harassed in the north. For him to come now is a clear indication for Nigerians to know the true enemy of the government, as well as, true enemy of the country."
Yerima however vowed that they would not go into hiding because of threats from El-Rufai, saying that, "we are not cowards. We are not hiding, and will never hide."
AD:
To get thousands of free final year project topics and materials sorted by subject to help with your research
[click here]