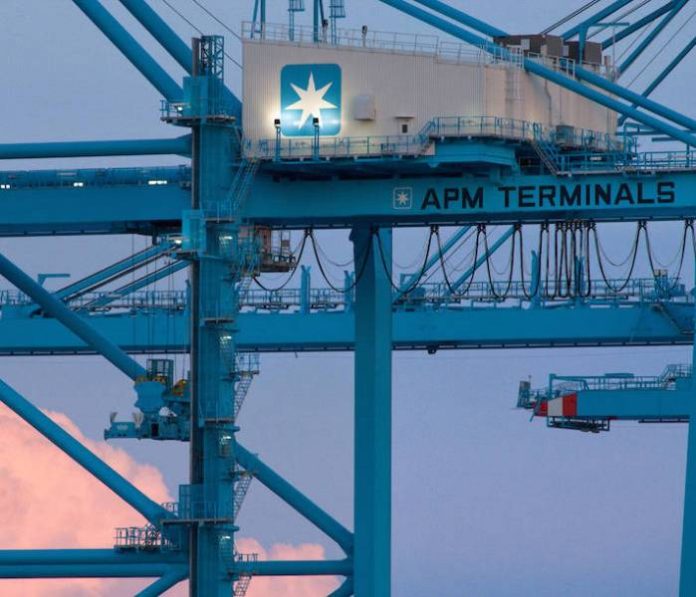 APM Terminals Apapa Limited has waived the handling and storage charges estimated to be millions of naira on a container of fish donated by the Federal Government to the Internally Displaced Persons (IDPs) in Yobe.
The Managing Director of the terminal, Mr Martin Jacob, said this in Lagos on Wednesday.
Jacob said that the 40-foot container laden with Tilapia fish was confiscated by the Apapa Area Command of the Nigeria Customs Service (NCS) in a statement.
He said that the Federal Government through the NCS had directed that the container be released to the Nigerian Army Corps of Supply and Transport (NACST) for onward delivery to the Yobe State Government for the use of IDPs.
The managing director said that the management of the terminals limited was always willing to support the host government in any country it was operating to bring succour to citizens.
Jacob said that APM Terminals Limited was supporting the Federal Government's food export drive through the provision of modern cold-chain-transportation alternatives for farmers in the agricultural centres in Northern Nigeria.
He said that this was meant to ensure the transportation of fresh produce intact to market centres in Lagos.
Jacob said that the initiative could save the country an estimated 15 million tonnes of perishable goods.
He said this would include onions, potatoes, tomatoes, peppers, okra, ginger and carrots, which were lost annually due to poor infrastructure and high transportation costs.
APM Terminals Apapa Limited is the largest container terminal operation in West Africa, having doubled container traffic after concession was introduced in 2006.
350-million-dollar investment and expansion programme was announced for APM Terminals Apapa Limited since 2006.
The company currently operates in Apapa and West African Container Terminal (WACT) facilities located in Onne, Rivers, with plans to develop a third one at Badagry.
AD:
To get thousands of free final year project topics and materials sorted by subject to help with your research
[click here]