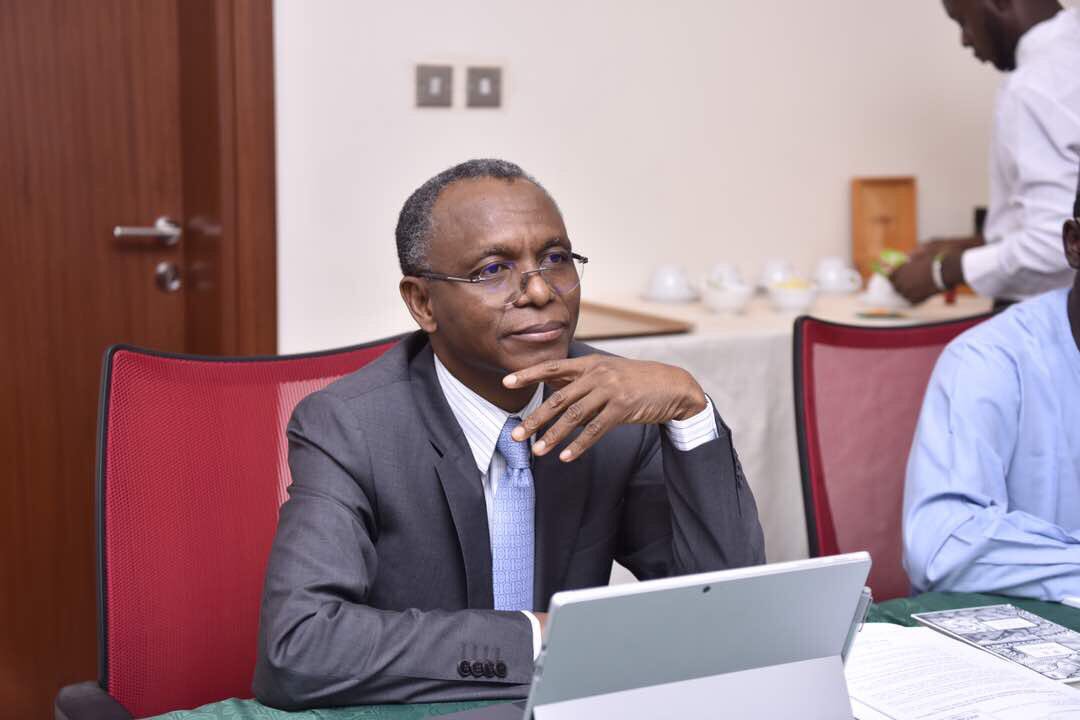 A faction of the All Progressive Congress, APC, in Kaduna state has suspended the governor of the state, Nasir el-Rufai, for six months.
The governor's suspension is coming three days after the faction, known as Kaduna Restoration Group, issued him a query and suspended three of his aides.
The party faction led by the Senator representing Kaduna North Central, Suleiman Hunkuyi, had accused El-Rufai of "anti- party activities and anti-human activities.The Senator said if El-Rufai did not respond to the query within 48 hours, "the state working committee will sit down and deliberate."
But in a statement on Sunday, the faction said the governor refused to honour the invitation to defend himself over the allegations levelled against him.
It resolved to suspend him for six months with immediate effect.
The statement said, "Sequel to the 48 hours ultimatum issued to the Kaduna State Governor Malam Nasir Ahmad Elrufa'i by the Kaduna state working committee of the APC to give explanations and defence on the allegations labelled against him, the SWC under chairmanship of S.I.
"Danladi Wada on Saturday 17th February 2018 convened, resolved and do consider and ratified the findings and recommendations of the Disciplinary and Fact Finding Committee put before it in accordance with Article 21 (B) (iii) of the APC Constitution, to the effect that having the governor failed to respond accordingly, he stands suspended for a period of 6 months from the APC with immediate effect."