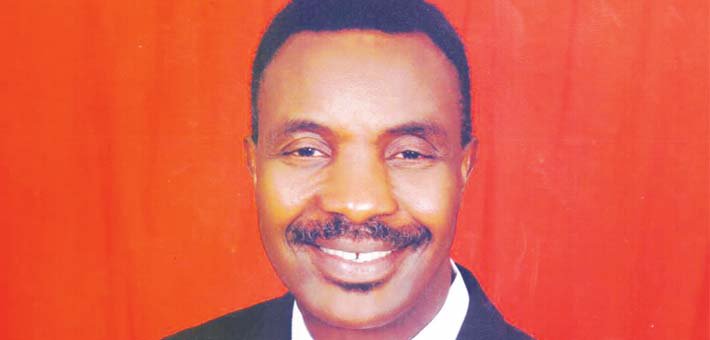 The 17 chairmanship candidates of the All Progressives Congress, APC, in the 2017 council election in Enugu State have endorsed the State chairman of the party, Dr. Ben Nwoye, for a 2nd term in office.
The party chieftains also presented Nwoye with a cash of 100,000 to enable him purchase the nomination form for the State congress of the party which comes up on May 9.
The candidates, who said they had the support of their Deputies, stakeholders and the 260 ward Councillorsip candidates in taking the decision, expressed satisfaction with the proactive and pragmatic leadership style of Dr.Nwoye since assumption of office.
Speaking during the brief event, which took place at the chairman's Enugu residence, leader of the delegation, and the publicity Secretary of the group, Hon. Chiedozie Nwafor, said "we decided to take this decision, because to whom much is given, much is expected.
"Going by the quality leadership style of our able chairman, and the mature manner he has piloted the affairs of our great party in the state in the last few years, we are appealing to him to seek for a re-election so as to enable him further nurture and consolidate on the gains made by the party."
Nwafor who was flanked by the chairmanship candidate of Nkanu West LGA and Vice chairman of the group, Hon. Uche Ugwu, added that "the party is still growing in the state, and we need someone like Dr. Ben Nwoye to get it stablized."
He disclosed that the group operating under the platform of Enugu State APC local government chairmanship candidates forum was equally disposed to the re-election of all the party leadership beginning from ward to state level.
Responding, Dr. Nwoye , who expressed surprise and shock over the gesture, said as a man of the people, he had no option than to heed to the clarion call.
He said "frankly speaking, I am humbled and thankful to this great men and women of our party for this gesture."
He recalled how he assumed office in 2014 without any contest.
"With this development, who am I to say no; I have accepted to recontest and serve our people, because it is not a right, but a privilege," Nwoye stated.
Nwoye assured the group that he would continue to make internal democracy his watchword.