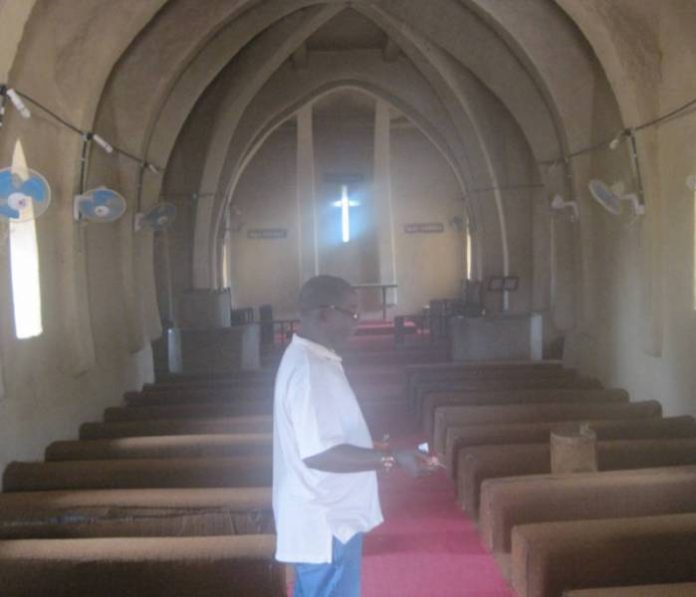 Archbishop Ali Buba-Lamido of Wusasa Diocese of the Anglican Church, Zaria, Kaduna State on Sunday restated the commitment of the diocese against same-sex marriage (gay marriage).
He made the disclosure while addressing a press conference on the sideline of a pre-Synod held in Zaria, Kaduna State.
The Synod is celebrated to mark the 20th anniversary of Wusasa Diocese.
Buba-Lamido said the Anglican dioceses would strictly adhere to the teachings of scriptures, adding that gay marriage had no place in the holy Book of God.
He said: "Our stand on Biblical principles is unshakable.
"We will continue to stand on what the Lord teaches us from the scriptures."
Buba-Lamido appreciated Most Rev. Peter Akiola, who stood firm against gay marriage right from the time he was Archbishop of Province III.
He said: "It was during his reign that the Church of Nigeria stood against gay marriage (same sex marriage), especially with the discovered Church of America and United Kingdom.
"This we have continue to uphold to date.
"He was also much involved in evangelism across the country, planting many missionary dioceses.
"From the time I became Bishop, there was 52 dioceses.
"By the time Most Rev. Akiola was retiring, we had 165 dioceses in Nigeria.
"By then, Nigeria became the fastest growing Anglican diocese in the world."
According to Buba-Lamido, Wusasa had existed since 1902, but it did not become a Diocese until November 2, 1997.
He said: "We are grateful to God for what He has used us to do, for all the achievements we have achieved and even for what we have been able to do, we give glory to Him.
"We are celebrating this anniversary with a thanksgiving.
"The main reason why Christians give thanksgiving to God is because it is a command from God.
"This is because in every situation and wherever you find yourself, you give glory to God."
Baba-Lamido said they have been seeing the hand of God in their ministry in the past 20 years of existence, adding that it was not without difficulties.
The Clergyman said God had been behind all their achievements, hence the need to thank and glorify Him.
He said the 20th anniversary celebration would feature activities such as public lecture, which would look into the history of Wusasa and beyond.
Other activities, according to him, are a music concert, revival crusades, cultural dances and fashion parade.
Baba-Lamido said it had become imperative to appreciate their Church leaders, especially the late Most Rev. Abiodun Adetiloye.
According to him, Adetiloye personally attended the enthronement of the Bishop of Wusasa and the inauguration of the Diocese.
He said: "In history, Abiodun Adetiloye was second to Ajayi Crowder in Nigeria in terms of evangelism and planting of Churches.
"The reason why Northern Nigeria now has many Dioceses, it was because at the 1988 w when debate of evangelism was declared, Adetiloye took it very seriously.
"He opened up many missionary dioceses in Northern Nigeria."
Buba-Lamido thanked the Federal Government for a sustained fight against Boko Haram in the North East, saying it was not a victory for Nigerian Army alone, but a victory for all Nigerians.
He, however, urged the Federal Government to work hard by intensifying security against the menace of kidnapping and address the activities of Fulani herdsmen, especially in the middle belt.
He said: "To our surprise, there has not been an arrest of this Fulani herdsmen up to date.
"Therefore, government needs to arrest these people, show to the world and prosecute them."
AD:
To get thousands of free final year project topics and materials sorted by subject to help with your research
[click here]