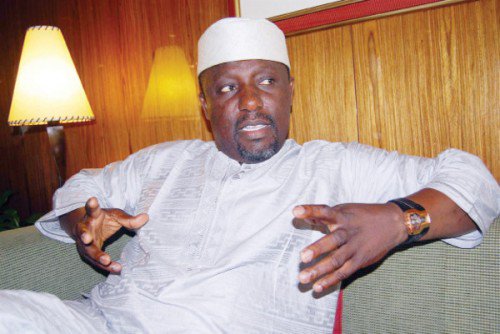 The Peoples Democratic Party (PDP) in Imo State has said that Governor Rochas Okorocha is taking his luck too far by seeking to install his son-in-law, Uche Nwosu, as his successor in 2019.
Okorocha had declared on Monday that he would support Nwosu, who is his chief of staff and husband to his (Okorocha) first daughter, Uloma, to be governor. http://dailypost.ng/2018/02/12/2019-gov-okorocha-open-successor-gives-reasons/
However, addressing newsmen in Owerri on Wednesday, PDP Publicity Secretary, Mr. Damian Opara, said the party was at a loss on how Okorocha could imagine that Imo people were fools to allow him continue ruling them by proxy.
Opara described Okorocha's seven years as a period of "maladministration."
He said, "It has been on the air since Monday that Governor Okorocha has endorsed his son-in-law, Uche Nwosu, to take over from him in 2019 as the Governor of Imo State.
"For us in PDP, we are not afraid of this seeming caricature of governance because we know we are taking over in the next election, but what has continued to amaze us is why Okorocha wants to turn Imo State into a family business.
"The endorsement of his son-in-law is a confirmation of the fact that Okorocha is taking his luck too far, having abused the privilege Imolites gave to him when he was elected governor.
"The question we are asking is; what is the ground for this endorsement? Is it the fact that he has done so well or what has Rochas' family offered to Imo State?
"Again, we reiterate our stand that we're not afraid, but we want to warn Imolites to beware of whoever Okorocha is bringing on board because it is going to be the same disaster."