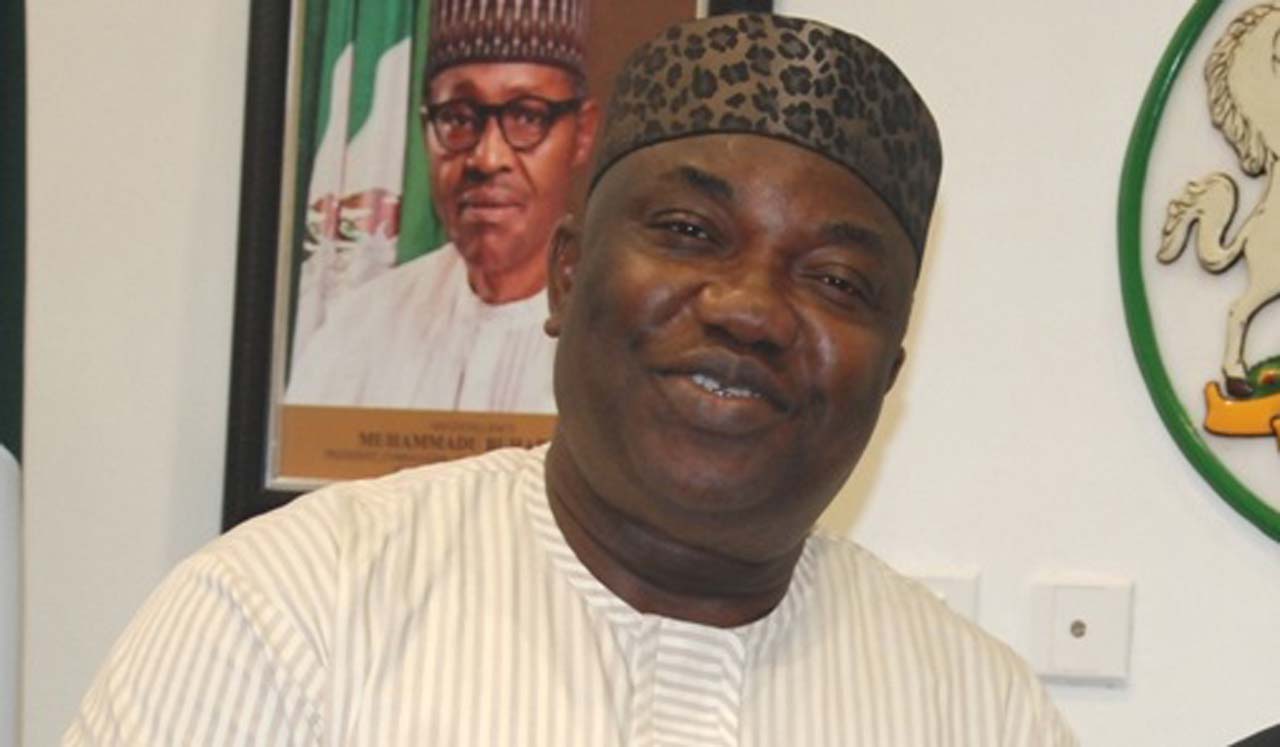 A political pressure group, "Gburugburu Continuity & Equity Group 2019-2023" on Monday declared that the the re-election of Governor Ifeanyi Ugwuanyi of Enugu State in 2019 was already a concluded matter.
The group said at its inaugural meeting in Enugu that going by Ugwuanyi's performances in office, he had earned himself smooth sail into a second term in office.
This was part of the statement signed by its coordinator, Nze Sam Nwanze and made available to DAILY POST.
Nwanze said in the statement that "our name is actually "Continuity & Equity Group" but we have to tie it to the present Governor of Enugu State for now because we feel he deserves the full support of well meaning people of the state due to his wonderful leadership style of Equity and Fairness to all.
"To pilot the affairs of the organization at this early stage, a well-known Journalist of 28 years standing and Media/Public Relations Consultant, Nze Sam Nwanze was appointed the General Coordinator, while a legal practitioner of many years standing, Barr. Sunday Egbo, was appointed his deputy, among other interim officers.
"The Group is a well thought-out political movement with the aim of supporting the current Executive Governor of Enugu State, Rt. Hon. Ifeanyi Ugwuanyi to continue in office till 2023 when his second tenure will end, so that his good works to the people of the state which have received wide acclaim will get to its logical conclusion.
"The political movement is unique in its conception and plans of activities. First, it will strive to mobilize the good people of the state to support the Governor all through his tour of duty in Enugu state Government House as long as he is doing the wish of the people who elected him into power.
"We will not only support his 2019 ambition but will continue to back him till 2023 when he will hand over to another worthy indigene of the state to continue the good works he has been doing and even surpass him."
He added that the group would not only support Gov. Ugwuanyi "but will make sure that affairs of the state is conducted in equitable manner the way the current Governor has been doing which has ensured fairness and good governance in the political space of the state.
"We will also bring to his notice any issue raised by the citizens which has not been brought to his attention so that adequate solution could be offered.
"Our Group will also bring to the attention of the Legislative arm of the government, any issue that needs their attention for the well-being of the people for legislative purposes. In this way, the state will enjoy harmonious relationship between the executive and the legislature.
"We will also ensure that peace is enthroned in all parts of the state by constantly educating the youths to be of good conduct and engage in activities that will help them achieve success in life.
"Our support will also be extended to the government that will succeed the present Governor so that continuity in good governance will be achieved seamlessly. To achieve this, we will establish focal persons and contact groups in all the Local Government Areas of the state who will take our messages to the ward levels across the state."
"We intend to mobilize citizens of the state who are eligible to vote to register and obtain their voters card in readiness for future elections. We will also embark on voter education so that citizens will know the importance of their votes to good governance and as such go out to vote during the elections.
"It is instructive to note that during the 2015 elections, out of about 70 million possible voters, only less than 30 million voted. Where were others? One could ask.
"Our membership drive will be through online registration and physical mode. We are targeting about one million membership most of who may be youths when we are fully established. Our movement is planned to endure unlike some of the pressure groups that emerge to profess their support at any particular election period and fizzle out thereafter.
"There will not be any discrimination of any type for membership provided aspiring members share our dream and vision. Our people in the Diaspora, who will be willing to join us, will be welcomed.
Formal unveiling of the "Gburugburu Continuity & Equity Group 2019-2023" will soon be done after all necessary arrangements are concluded", he further stated..