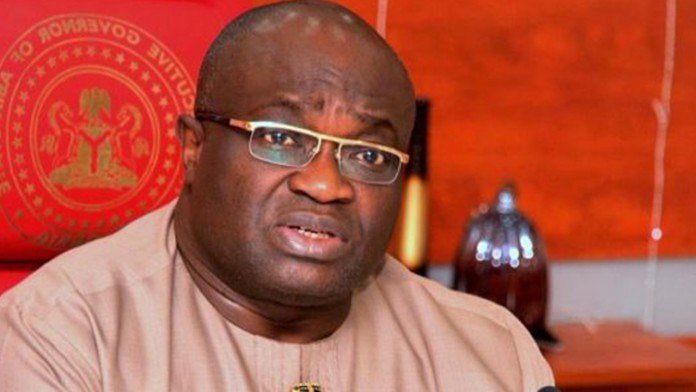 Okezie Ikpeazu, Governor of Abia State, has disclosed that his performance would decide if he should seek re-election in 2019.
The governor noted that he would, however, not reject the offer if called upon by people of the state to seek reelection based on track records.
He spoke while addressing journalists at the State Government House in Umuahia, the state capital.
The governor who said that he was not an "election politician" stated that he was focused on the mandate of making the state a better place.
According to Ikpeazu, "As for 2019, my work will speak for me. I am focused on that assignment and will continue to work. We are not election politicians, we are politicians that are concerned with the delivery of democracy dividends.
"In fact if it were possible to find me on site on that election day, you will find me on site. Let the people judge for themselves and talk about who they want, if they decide, if it is their wish, who am I to say no!
"In the first place, three years running and we have been focused on the assignment before us. From the onset we had a proper understanding of our job, proper description of our assignment and we went for the job immediately.
"We didn't feel like starting with too much of noise making. One other thing that features today is that right there inside the vehicle, we were looking at some snippets from my inaugural speech and trying to match them with some of the things we are doing.
"Certainly we have not done everything but am pleased and happy that we are on course. Most of the things we have delivered were captured in my inaugural speech. And I am pleasantly surprised that we remained focused despite all odd.
"So this tour is my way of saying that action speaks louder than voice, it is for the whole world to come and see what we are doing. And pass their judgement themselves. I think the story of our performance in office is better told by those who have come, than by us. And particularly I am happy with the presence of the National Chairman of our party and members of the NWC."