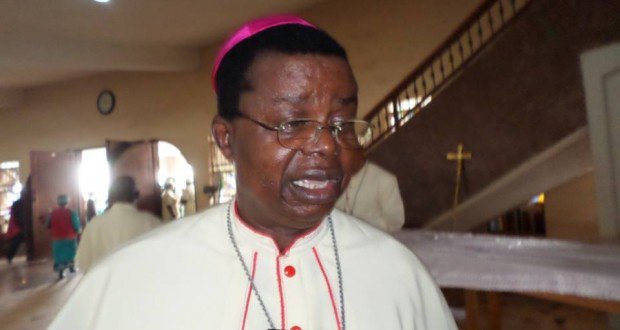 Most Revd Paulinus Ezeokafor, Catholic Bishop of Awka Diocese, Anambra State, has cautioned Nigerians against voting for politicians above 60 years of age in the 2019 elections.
Ezeokafor stated that such politicians are a "burden on the growth and development of the country," as such should bow out of active politics due to age factor.
Speaking in Awka, Anambra state, the clergyman wondered why candidates who retired from service would want to superintend over the affairs of the country.
According to Ezeokafor, "I can't understand why retirees would want to seek political offices. Such people are a burden to growth.
"I urge Nigerians to stop electing such people. 2019 is crucial in our history. We should vote wisely; we should avoid voting for retirees."
Urging Christians to ensure active participation during the 2019 general election, he said the only way to vote out the wrong people during elections was to be fully involved.
He said this was by obtaining the permanent voter's card and casting votes during elections.