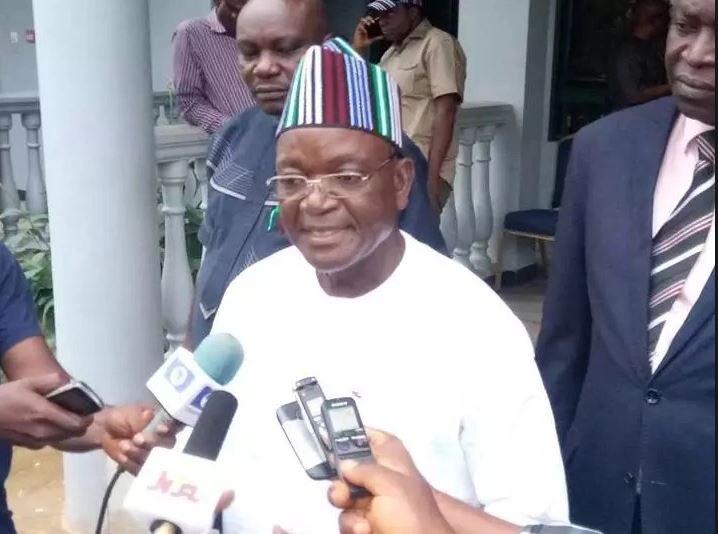 Benue State Governor, Samuel Ortom, has vowed to keep crying out over the invasion and ongoing killings in the state by herdsmen until the people of the state got justice.
He spoke on Thursday when a delegation of the Christian Association of Nigeria, CAN, South South Zone, led by Archbishop God-Dowell Oyibo Avwomakpa, visited him at the Peoples House in Makurdi.
He said if those saddled with the responsibility of protecting life and property had acted promptly on reports which he made about threats to invade the state, the invasion and subsequent massacre could have been averted.
Governor Ortom reiterated his call for the resignation or sack of the Inspector General of Police, Mr Ibrahim Idris, for his unprofessional conduct of taking sides with the invaders and lack of capacity to stop the killings.
According to the Governor, the sacking of communities and killings had continued after the burial of the 73 victims, adding that several security operatives had been killed and their rifles taken by the Fulani herdsmen.
He said, "herdsmen attacks had become an enormous national problem which patriots across the country must rise up to tackle decisively."
The Governor commended the people of the South-South for rallying in support for the state in its time of need more than any part of the country and prayed that God would reward them.
Earlier, Archbishop Avwomakpa called on President Muhammadu Buhari to defend the people of the state as Commander-in-chief of the Armed Forces of the country.
He said the delegation visited to acquire first hand information before they could know whether to cry to fellow Christians in other parts of the world to come to the aid of fellow Christians in Benue State.