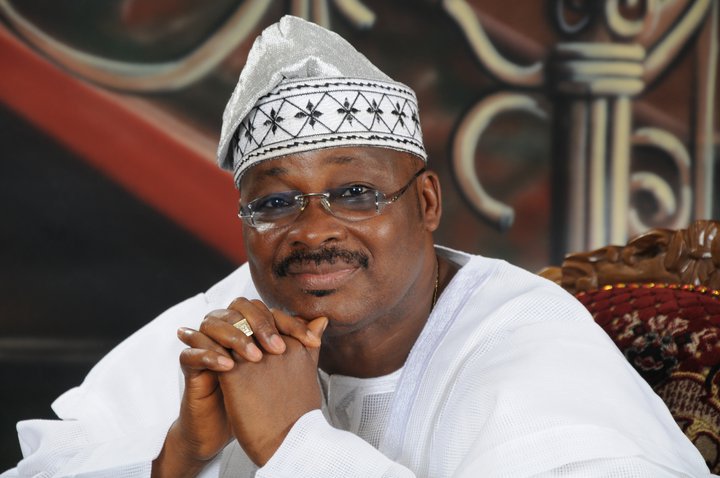 Former Secretary to the Oyo State Government, Barrister Sharafadeen Abiodun Alli, on Wednesday declared that the debt profile of N93.5billion (external) and internal debt of N115.8billion in the State was enough to show that the ruling All Progressives Congress (APC) government led by Senator Abiola Ajimobi has crippled the economy of the state.
Alli, while speaking on a Galaxy Television program in Ibadan, the state capital and monitored by DAILY POST, disclosed that the statistics, based on the December 2017 National Bureau of Statistics (NBS), report was unfortunate.
The former Chairman, Odu'a Investment Company Limited alleged that "market men and women have been totally crippled economically because the economic policy of the Ajimobi administration favours only the few rich within their fold."
Alli said "Imagine a situation where the government would establish a market and ask the people to deposit N1million for a single shop, tell me how many people can afford it in this kind of economy where people borrow to establish their trade and as a result, many of them can no longer continue with their normal buying and selling again."
He pointed out that the jointly owned university, Ladoke Akintola University of Technology (LAUTECH) Ogbomoso had been in serious crisis, saying that "parents now to pay through their nose.
"And at the same time, Senator Ajimobi established another university which he openly rebuffed the citizenry, the tax payers, that the university is meant for only the rich.
"The fees of this university outclassed that of private universities, this is too callous and an act of insensitivity to a society yearning for mass education for her children."
Alli, on the fight against corruption by President Muhammadu Buhari, said that the "APC government has been that of deceit since inception.