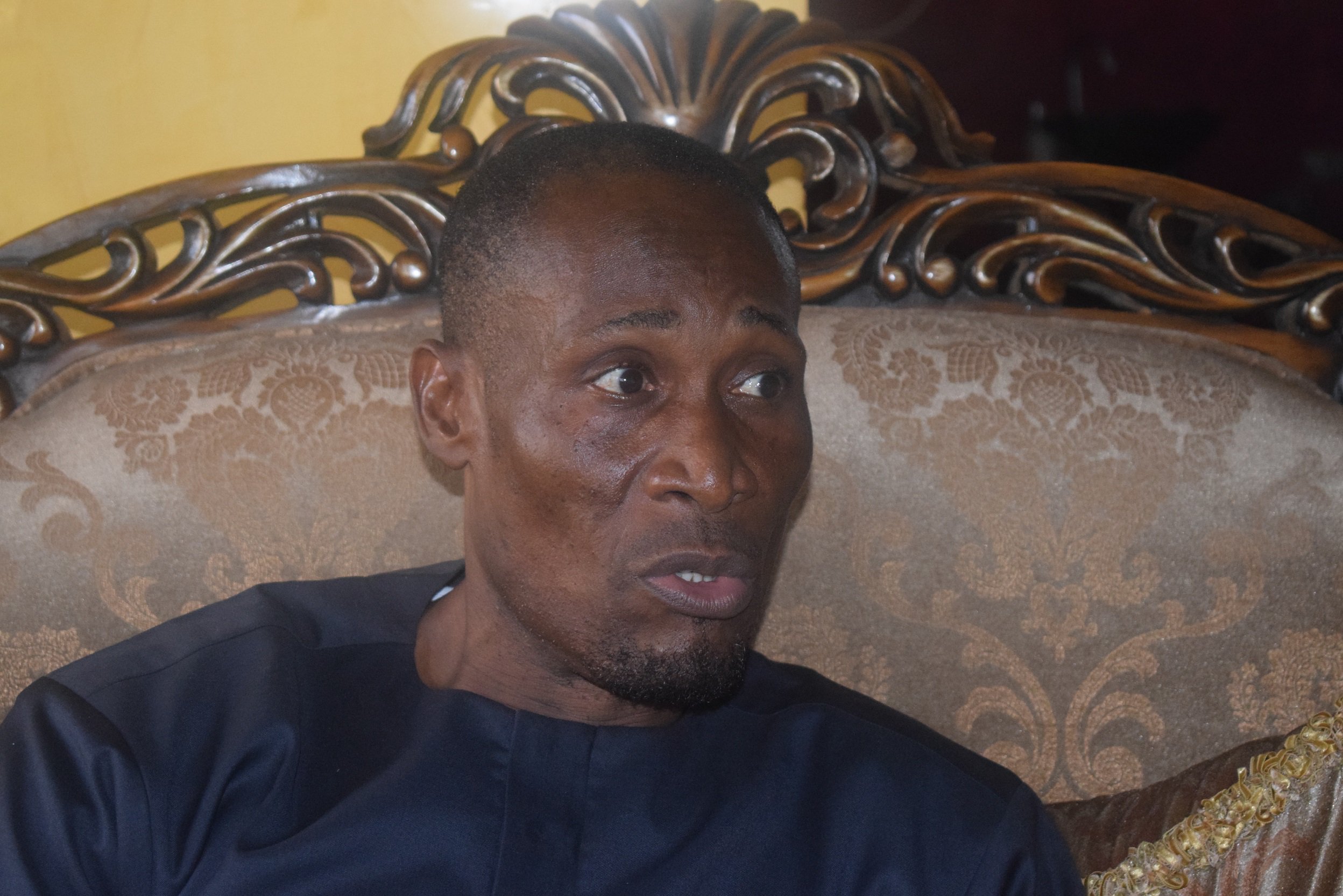 A former member of the Federal House of Representatives, Acho Obioma, has revealed why former President, Olusegun Obasanjo, is opposed to President Muhammadu Buhari-led government.
He explained that the refusal of Buhari to allow the former to manipulate his government was the reason the President is being lashed at constantly by Obasanjo.
Obioma who is the Chairman, Governing Board of Federal college of Education, Akoka, lagos, spoke to newsmen shortly after an enlarged Abia Stakeholders Meeting of the All Progressives Congress held at the state party's secretariats in Umuahia, the state capital.
He said," I was in the federal House of Representatives when Chief Olusegun Obasanjo was President. I knew what we went through with him. And you all are witnesses what transpired during that time".
"Obasanjo exhibited lawlessness and did not show example as a democrat. He wanted to manipulate the National Assembly then for his selfish agenda. He even wanted to extend his terms to third outside the two terms constitution stipulated".
"You can see that from Obasanjo reign to the end of Goodluck Jonathan reign, you can agree with me, none of them were able to achieve level of infrastructural development Buhari has brought in the country".
"You can see improvement in the power supply. You look at infrastructure projects scattered in every part of the country. Look at the Enugu/Umuahia road. Before, for you to go Enugu from Umuahia, you know how long it will take you to get to Enugu. Today to go Enugu, it takes you one and half hour. Before it was three hours. Some of the roads are now motorable. So, when Obasanjo was there and PDP government, this things lingers for over twelve years. So, there is whole of difference.
"Then, Obasanjo was never seeing anything good in anybody except him. What he could not achieve was that he taught that he would manipulate the current government. When he lost that, he started criticizing. He did the same to Jonathan. All this things Obasanjo is saying is too ignore him and move forward".
"President Buhari government is on the path of fulfilling his electoral promises. And sure before end of this year, we will see whole lot of differences."
Former President, Olusegun Obasanjo, had last month, while addressing a group of youths who visited him at his country home in Abeokuta, Ogun State described the Buhari administration as a failure.