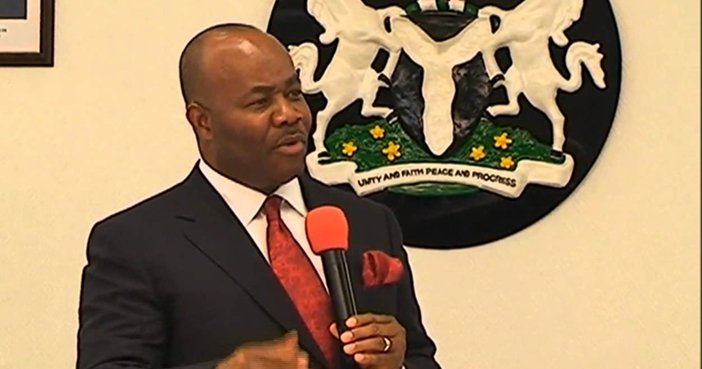 Senator Godswill Akpabio, on Wednesday said senators who accused him of being behind the siege on National Assembly are under 'Tramadol.'
Akpabio made the statement while speaking at an APC rally organised in Akwa Ibom State on Wednesday, while officially announcing his defection from the APC to the PDP.
The former senate minority leader making reference to Senator Ben Bruce, who alleged that he was behind the alleged plot to impeach the Senate President, wondered why the lawmakers would be there when the national assembly was on recess.
He said: "I shouldn't have mentioned his name but because he believes in lies, Ben Bruce, he should come and complete the Tropicana, a tourist facility in Akwa Ibom. How can I stay in my house and he starts shouting that I am in the national assembly just to damage my name?
"I was inside a plane to join you yesterday and he was shouting look at what Akpabio is doing to us. I cannot be a terrorist. I don't know what they were doing at the national assembly. Some of them went there and were without shoes. I am a man of peace.
"I even called security to help take them home, because some of them must have taken Tramadol. Please, I was never at the national assembly. By right, they should be at home because we are on recess."