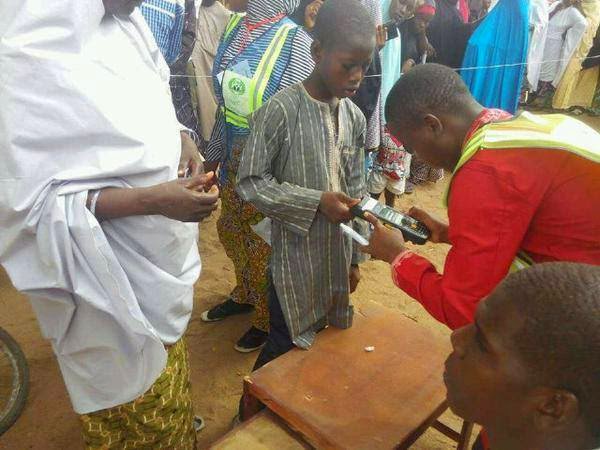 Bauchi state chapter of the Peoples Democratic Party, PDP, has cautioned the Independent National Electoral Commission, INEC, and all security agencies against attempting to rig Saturday's senatorial bye-election in Bauchi south.
The opposition party declared that Bauchi state is not Ekiti state where security agencies were allegedly used in broad daylight to intimidate voters and influence them with the recovered Abacha loot in favour of the All Progressives Congress, APC.
The publicity secretary of PDP in Bauchi state, Alhaji Yayanuwa Zainabari told DAILY POST in an interview on Monday that Nigerians and world are watching with keen interest on the position of INEC and security agencies in ensuring a peaceful, free and fair senatorial bye-election come Saturday in Bauchi South.
"We have said it earlier and still reiterating our position that the opposition will not allow itself to be intimidated by INEC and of course the security agencies unlike in Ekiti where they were said to have compromised their job of ensuring peace, but turn to be agents of APC," he said.
Zainabari assured that as peace loving people, the electorate in Bauchi will resist any attempt to smuggle in election result through INEC and with the connivance of security agencies.
He added, "APC is jittery of losing the senatorial seat in their desperation for power apparently to used it to impeach Saraki".
The PDP spokesman stated that APC is no longer popular and accepted among Nigerians having failed to deliver dividends of democracy, stressing that the PDP is the party to beat during the senatorial bye-election.
His words, "They know the party is not popular again; that is why they are hell bent in intimidating even their supporters resulting to the recent gale of defections to PDP which prompted Buhari's leave for England apparently to recover from the shock he suffered from the defections of Saraki and others."
Zainabari maintained that the state is not Ekiti state, as he advised INEC and security agencies to do the right thing as the bye-election will be a litmus test for the 2019 general polls.
He however urged PDP supporters to refrain from ballot box snatching, as well as engaging in political violence during Saturday's senatorial bye-election.