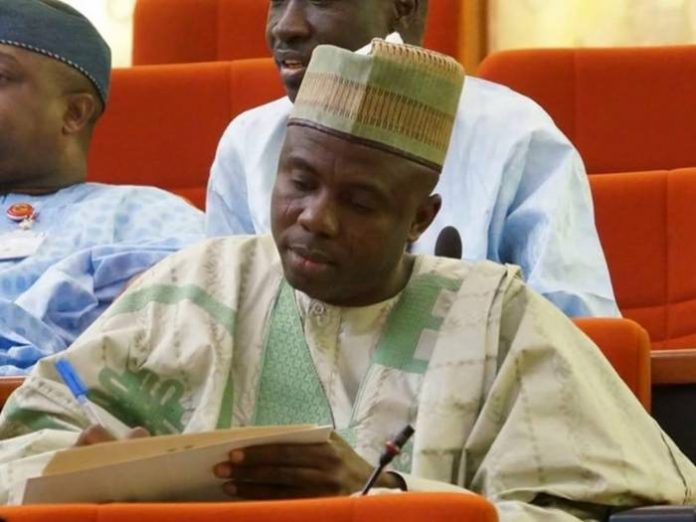 The federal government needs to move beyond the ban of codeine to solve drug abuse among the youths of the country, the senator representing Borno Central at the National Assembly, Babakaka Garbai, has said.
Speaking on the effects of drug abuse on the nation, Garbai said many youths who are enmeshed in drug abuse have a disoriented today and fragmented tomorrow.
He said the ban of codeine was commendable but the federal government needs to know there are many other drugs out there that are still abused and are equally dangerous as codeine.
Garbai, who was involved in the move that culminated in the ban of codeine as he had moved a motion for its ban and other prescription drugs abuse by the youth on the floor of the Senate, said the government should not stop at codeine ban but equally outlaw other prescription drugs still abused.
He lamented that drug abuse especially cannabis and cocaine had for long been a problem among northern male youth, but codeine cough syrup and other drugs along the line became "the new cancer ravaging the women and girls in the North".
Garbai, who took journalists round some of his interventions in his constituency which include boreholes, classroom blocks and a skill acquisition centre, said the ban of codeine without the other drugs may end up becoming an effort in futility.
He said: "If such drugs like tramadol and other prescription drugs could be brought in the open, you are only telling the abusers of codeine to seek alternative.
"For the action of government to yield the desire result, then all the drugs need to be listed and banned."
He lamented that the increasing abuse of cough syrups and other prescribed drugs among the youth and women across the 19 northern states in the country has resulted in "meaningless deaths, rendered them largely unproductive and has devastated many upper and middle class families in Northern Nigeria".