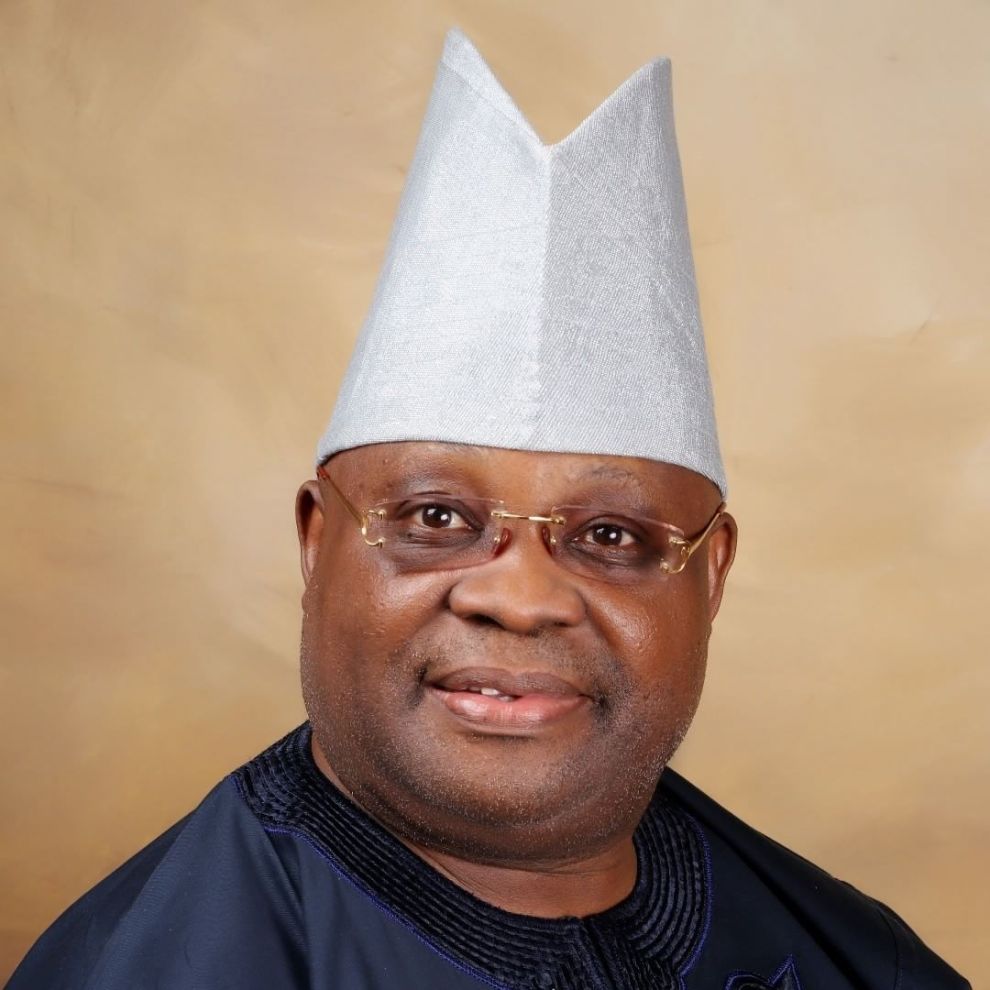 Senator Ademola Adeleke, the Peoples Democratic Party, PDP, candidate for Osun governorship election, has condemned the arrest of the Principal of Ede Muslim High School, Mr Khalid Abass, over alleged forgery of school testimonial issued to the Senator.
DAILY POST recalls that the principal, Khalid Abass was on Wednesday whisked away by Police detectives from the Force Criminal Investigation Department (FCID), Alagbon, Lagos.http://dailypost.ng/2018/08/03/osun-guber-principal-arrested-senator-adelekes-testimonial/
Speaking on the development via a statement, Olawale Rasheed, Director of Media and Publicity of the Adeleke Campaign Organization described the arrest of the principal as a political target on Senator Adeleke.
The statement by Rasheed read further, "It is insane to continue to peddle falsehood questioning Senator Adeleke's attendance of Ede Muslim Grammar School (Now Ede Muslim High School), where he was very popular and well known for his amiable and friendly character, always drawing people close and seeking their cheerfulness and joy, a fact his school mates and alumni members attested to. He was in fact the President of the Old students association until recently.
"We note with great concern the ridiculous criminalising of a simple issuance of School Testimonial to a former student. The politicization of a routine school administrative process is hereby condemned in its strictest terms and we call the Police authorities to please call their men to order and redirect their attention and efforts to investigating and solving real crimes and not trumped up accusations.
"It must be reaffirmed that issuance of a testimonial duly signed by authorities of the school to an ex-student CANNOT be a crime irrespective of the date on it. There is clearly more to this exercise than routine investigation. How can a date issue on a Testimonial and not a Certificate be a matter that attracts the attention of FCIB Alagbon officers from Lagos?
"We therefore call on the police authorities to unconditionally release Mr Abbass Khalib Adejare; the principal of Ede Muslim High School who is currently held in Lagos a distant and disconnected jurisdiction of School in Ede, Osun State."
"With great alarm the politically motivated arrest and unwarranted media attacks designed as tool of harassment, persecution and character assassination of the PDP flag bearer; Senator Ademola Nurudeen Adeleke.
"Please, note that a Testimonial is simply a statement of character attestation and confirmation of the years of attendance at the school and not a school certificate."