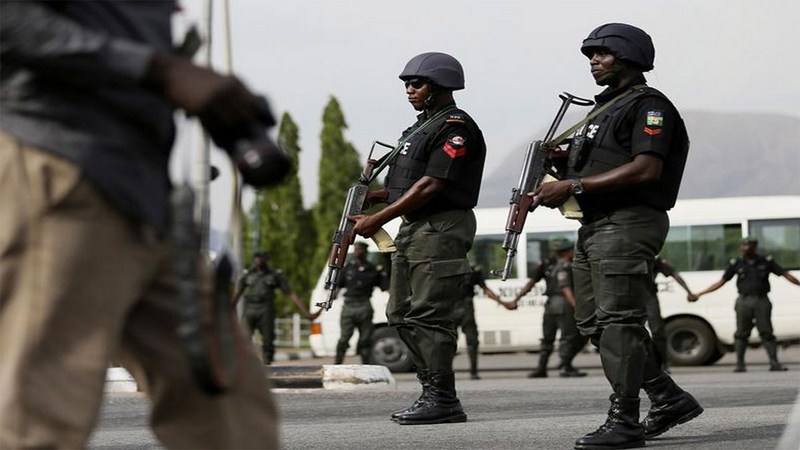 Officers of the Nigeria Police have vacated the Benue State House of Assembly complex.
The twenty-two members of the Benue State House of Assembly on Wednesday took over the Assembly complex following the withdrawal of Policemen from the premises.
DAILY POST reports that some heavily armed police officer penultimate weeks ago ejected staff of the assembly.
However, reports form the state on Wednesday had it that members of the State Assembly were allowed access into the complex and inspected the offices within the complex.
The new Speaker, Titus Uba, who spoke to Journalists thanked Nigerians for standing with the House and resisting the siege laid on the premises by the police.
"We are here to take over the Assembly to perform our legitimate duty as directed by our people. We have taken over and you can see I am here with my colleagues.
"We thank every Nigerian that stood by us during this struggle. It is the struggle to save the soul of Benue State and finally we have succeeded.
"Even at the National Assembly, yesterday, (Tuesday) the DSS were moved out, today the police in the Benue State House of Assembly have been moved out.
"So today, I want to assure you that we are going to resume our duties, this house is on adjournment and we will reconvene after and do our duties legitimately," the speaker said.