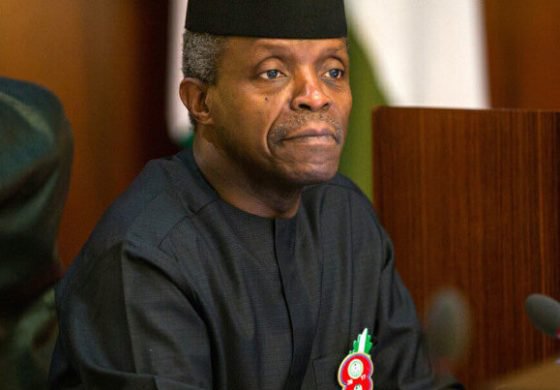 The Peoples Democratic Party (PDP) has said the Acting President Yemi Osinbajo should "shed the idea of using" the sacked Director General of the Department of Services, Lawal Daura as "the fall guy" for Tuesday's invasion of the National Assembly by security forces.
PDP insisted that the invasion by the DSS and the Police was with the "absolute knowledge and approval of President Muhammadu Buhari, Vice President Osinbajo, and the All Progressives Congress (APC)."
A statement by PDP's spokesperson, Kola Ologbondiyan said Daura's sack was an "afterthought, diversionary and deceitful."
PDP recalled that it issued series of statements at the weekend alerting Nigerians to the plots against the National Assembly and democracy ahead of President Buhari's overseas trip but the Presidency was silent on all the alarms raised.
The statement reads, "If anything, they urged the Senators and Members to remain steaded in their grave plan to ridicule our bastion of democracy, the National Assembly.
The Presidency's sack of Daura was a damage-control stunt and a knee-jerk gimmick which came as a response to the national and international outcry against the armed invasion of our legislature by security agents as directed by the Buhari Presidency.
"The action of security agents that blocked the National Assembly is treasonable and must attract appropriate sanctions under our law. It is not enough to take populist approach of easing Daura out of office. Our party demands an immediate investigation by an independent panel of inquiry headed by a retired Chief Justice of Nigeria to examine the remote and immediate cause of the invasion.
"Moreover, Section 16 of the Legislative House (Powers and Privileges) Act, 2017, provides that any person, who by any act, obstructs members of the National Assembly from performing their legislative duties, is liable and punishable by imprisonment.
"Nigerians observed that the invasion was not only by the DSS, but also had the involvement of the Police, whose high command has not received any sanction or reprimand by the Presidency for its serial acts of impunity."
PDP, however, commended "federal lawmakers, Nigerians, the media as well as the international community who rose in defence of our democracy, even as we remind all not to let down their guards."