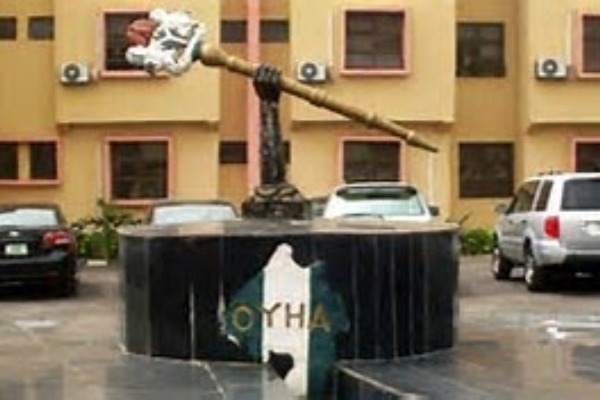 Members of the Oyo State House of Assembly on Tuesday expressed worry over accumulated salary arrears of staff of various Local Government Areas (LGAs) in the state.
Chief Whip of the House, Hon. Lafisoye Akinmoyede, who drew the attention of his colleagues to the matter, lamented that the LGAs were usually left with inadequate funds, which is usually distributed by the State Joint Local Government Account Allocation Committee after the salary of primary school teachers had been deducted.
Akinmoyede, representing Lagelu in the house, listed Lagelu, Ibadan North West, Egbeda, Ogbomoso North, Ogbomoso South, Oluyole and Ona-Ara as some of the LGs owing its workers from four to eight months.
He added that Lagelu where he represents is currently owing seven to eight months' salaries of its workers.
He further said that Ibadan North West and Egbeda are indebted to the tune of six to seven months, while Ogbomoso North, Ogbomoso South, Oluyole and Ona Ara local governments had three to four months' salary arrears.
Speaker of the Assembly, Hon. Olagunju Ojo, while describing the situation as worrisome, however, told the house that he, alongside other principal officers of the house would meet with the state governor, Senator Abiola Ajimobi with a view to find ways to clear the arrears.