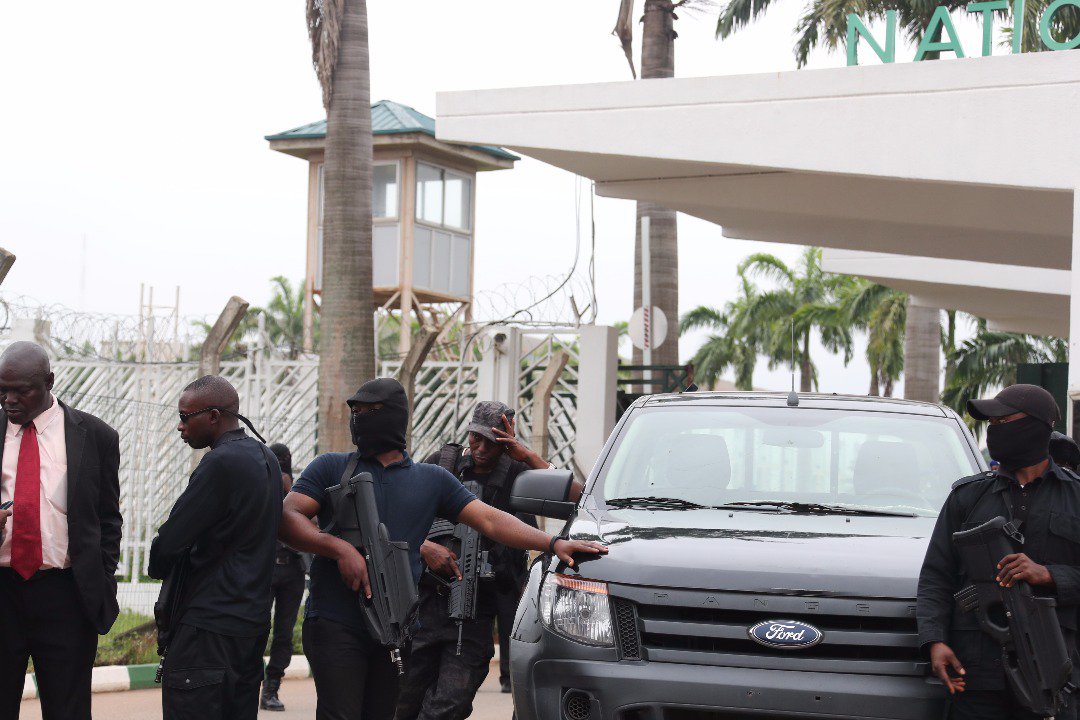 The Inter-Party Advisory Council (IPAC), Wednesday asked security agencies to refrain from acts that could threaten democracy and its institutions
Mr Kola Ajayi, IPAC Chairman in Lagos, gave the advice in an interview with the News Agency of Nigeria (NAN).
He was reacting to Tuesday's blockade of the National Assembly complex by men of the Department of State Security Services (DSS), which drew criticism from many quarters.
Ajayi said that security agencies should protect democracy rather than "suffocating it".
"The blockade of the NASS complex by the DSS on Tuesday fell short of the role security agencies should play in democracy.
"The action was uncivilised and barbaric and clearly infringed on rights to peaceful Assembly.
"The security agencies in the country should learn from the ugly incident and never act in ways that threaten democracy, but safeguard it and its institutions", he said.
He commended the acting president, Prof. Osinbajo, for the responding swiftly to the incident by sacking Daura.