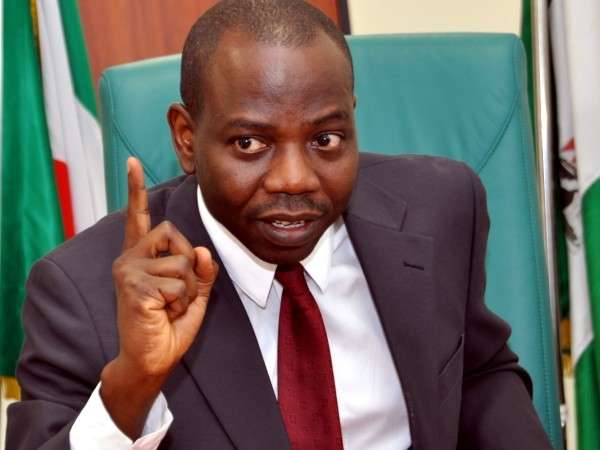 The speaker, Kwara State House of Assembly, Dr. Ahmad Ali, said he doubts if the conduct of the 2019 general election will be credible.
The Speaker stated this in reaction to the ugly incident that took place at the National Assembly, on Tuesday.
Ali, who spoke with newsmen in Ilorin, Kwara state on Tuesday said, those behind the invasion of the National Assembly by men of the Department of Stata Security Services, DSS, should be brought to justice.
He also charged the aggrieved lawmakers to go about the removal of the Senate President, Bukola Saraki in the right way or wait till the Senate reconvenes to test their strength.
He said, "It's good the Acting President has risen to the occasion to clear his name. This is the time for every Nigerian to start talking about the political situation in the country in the interest of the nation's democracy."
"It is not until the nation's democracy crumbles that groups and individuals will start condemning the situation. We should stop this gradual desecration of the nation's democracy.
"I am from Kwara state and I am the Speaker of the Kwara state House of Assembly and I love Bukola Saraki, the Senate President.
"But I will still talk if it is another person that is involved. If you want to sack Saraki, go and get the number required by law or you reconvene the Senate properly. If not, it should not be by force."
He added that, "I have seen so many lawmakers even APC members in the National Assembly and they have condemned the disgrace and embarrassment that presented itself in the National Assembly.
"Every Nigerian should stand up, silence is no longer golden. We can solve these issues by ourselves. You don't need foreign government to solve it for us. We should reject it in its entirety
"The Acting President should take disciplinary action against everyone that had knowledge of the issue. He can use the Inspector General of Police to unravel everyone involved. This is not about Saraki. The proper thing to do is to follow the due process and abide by the rules.
"My fear is for 2019; will credible and fair election hold? These are questions I cannot answer too, we should not fool ourselves.