My wife has sex with someone in our bedroom – Husband tells court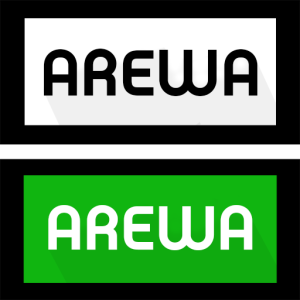 A 35-year-old unemployed man, Tayo Owoloye, on Monday told an Igando Customary Court in Lagos State that his wife brings her lover into their bedroom for sex.
Owoloye is seeking to end his 11-year-old marriage to his wife, Modinat.
According to him, their 11-year-old daughter told him that her mother brings a man home and she makes love to him.
"I once saw her love chat on WhatsApp with a man called Timothy, when I queried her, she quickly deleted those messages. I reported her to her two eldest sisters.
"She is also having affairs with another man, called Stanley.
"Modinat came to my mother's burial in Ondo State and left that same day, I later discovered that she came with Stanley and both of them lodged in a hotel that day.
"I was still in my village when Modinat called that she was sick and admitted, I rushed to Lagos the following day and I was told by the nurses that a man came to pass the night with her whom I later discovered to be Stanley.
"When I confronted Stanley, he confessed that he is in a relationship with my wife but begged for forgiveness.
"I decided to know more about Stanley so I searched for him on Facebook, I saw pictures of him and my wife which was taken inside our bedroom and on our bed."
Owoloye presented to the court, printed pictures from Stanley's Facebook page, as evidence.
The petitioner said that he moved out of their matrimonial home when his wife said she needed space.
"There was a day we had a misunderstanding and she got me arrested; at the police station, I was asked to give an undertaking that I will not return to my house, till today I have not gone home.
"Two weeks after I left the house, my wife changed her marital status on Facebook from married to divorce and also changed her surname to her maiden name.
"Our neighbours called to tell me that Stanley always comes to pass the night in our house, confirming our 11-year-old daughter's earlier affirmation."
According to him, Modinat has been denying him sex since December, 2018.
The husband said that Modinat was always threatening his life with knife and that he was afraid as she may carry out her threat one day.
However, the respondent, Modinat, who welcomed the divorce suit, also accused her husband of infidelity.
"My husband had been cheating on me without my knowledge; I got to know last week when I went to his family house, where I met his new wife and a baby of about six month old."
The 30-year-old trader denied having affairs with Timothy and Stanley.
"I sell watermelon, Timothy is my customer while Stanley comes to assist me in my shop.
"The picture of Stanley and I that my husband saw on social media was taken in the sitting room, not bedroom as he claimed.
"Stanley came to stay with me when I was admitted at the hospital because my husband travelled for his mother's burial and there was nobody to stay with me."
The mother of three said that her husband had turned her into a punching bag.
"My husband is a wife-beater, he once beat me that I lost a pregnancy, and I have several scars on my body due to his frequent beatings.
"On one fateful day, he beat me, tore my clothes and pushed me out of the house naked.
"Our neighbours clothed me, I went to the police station to report the matter and he was invited.
"When the police asked me what I wanted, I said I needed space, that he should leave the house for me for some time upon which he was asked to give an undertaking that he would give me space as I requested. "
Modinat said she denied her husband sex because "I don't have feelings for him anymore."
The Court's President, Mr Adeniyi Koledoye, after listening to the estranged couple, urged them to maintain peace and adjourned the case until Sept. 26, for judgment
Reps order Nigerian government to stop admission fees in tertiary institutions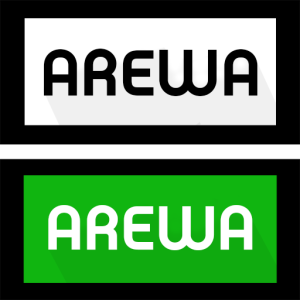 Nigeria's House of Representatives has ordered the Federal Ministry of Education and the National Universities Commission to immediately stop undergraduate admission fees charged by Universities.
In a resolution passed by the lower chamber at Wednesday's plenary, it also mandated its Committee on Tertiary Education and Services to investigate the admission policies and practices, saying that a lot of Nigerians have been stressed while accessing admission into various institutions of higher learning.
The House resolution followed a motion sponsored by Hon. Chinedu Emeka Martins representing Ahiazu/Ezinihitte Federal Constituency of Imo State.
The lawmaker decried undergraduate admission acceptance fees being charged by Universities, saying that it further put financial burden on the prospective students and should be stopped.
"Having passed through the rigours of Joint Admission and Matriculation Board (JAMB), Senior School Certificate Examination (SSCE), and the Unified Tertiary Matriculation Examination (UTME), it was inappropriate to charge admission acceptance fees. "
"Even the federally operated Universities charges admission fees highly.
"University of Ibadan – N35,000, University of Lagos – N20,000, Ahmadu Bello University – N30,000, Imo State University – N70,000 and Lagos State University – N20,000.
After various contributions in favour of the motion, the Speaker of the House of Representatives, Hon. Femi Gbajabiamila insisted that the Committee should turn in their investigative report in four weeks.
PSC vs IGP: What court decided on Police recruitment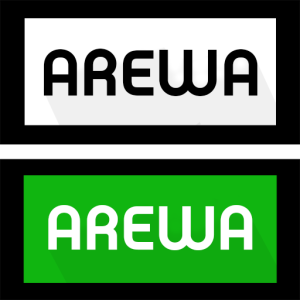 The Federal High Court Abuja will on Dec. 4, deliver judgment in the suit filed by the Police Service Commission (PSC) against the Nigeria Police Force over the recruitment of 10,000 constables.
The trial judge, Justice Inyang Ekwo fixed the date on Wednesday after hearing arguments from counsel representing parties in the suit.
Arguing on behalf of PSC, Mr Kanu Agabi (SAN) held that contrary to arguments earlier canvassed by the Attorney- General of the Federation, the fourth defendant in the suit, there was no distinction between recruitment and appointment.
"The fourth defendant has tried to distinguish between recruitment and appointment but recruitment simply means the filling of vacancies by appointment of people not already in the public service, there is no distinction between the two," Agabi said.
Agabi further argued that there was no constitutional provision to back the claim that "recruitment of police personnel from time immemorial has been done by the Inspector -General of Police, (IGP)".
He said it was the responsibility of the PSC to recruit police personnel and not that of the IGP and that allowing the IGP to conduct recruitment, would be usurping powers of the commission.
Agabi prayed the court to grant all the reliefs sought by his client in the suit.
Mr Alex Iziyon, SAN, canvassing arguments on behalf of the first to third defendants, the Nigeria Police Force the IGP, and the Minister of Police Affairs, described the suit as frivolous and scandalous.
He urged the court to dismiss the suit, saying it was an abuse of court process.
For his part, Mr Terhemba Agbe, counsel to the Attorney-General of the Federation (AGF) insisted that there was a distinction between recruitment and appointment.
Agbe told the court that the AGF had advised both parties to work in harmony, that the IGP should conduct recruitment into the police and the names of those found worthy would be forwarded to the PSC for appointment.
After hearing arguments from all parties, Justice Ekwo fixed Dec. 4 for judgment and ordered that on the day of judgement, no employee of the police or PSC should be in the court gallery.
He ordered that only legal counsel, those designated to represent both organisations and the media should be present in court.
News Agency of Nigeria (NAN) recalls that the PSC had taken the Nigeria Police Force to court over the recruitment of 10,000 constables as approved by President Mohammadu Buhari.
The suit with the number, FHC/ABJ/CS/1124/2019, was filed by the plaintiff's counsel, Kanu Agabi.
In the motion on notice filed on Sept. 24, the commission is praying the court for an order of interlocutory injunction restraining the defendants from "appointing, recruiting or attempting to appoint or recruit by any means whatsoever any person into any office by the NPF pending the hearing and determination of the substantive suit".
The plaintiff also held that none of the respondents was authorised by law to play any role "in the appointment, promotion, dismissal or exercise of disciplinary measures over persons holding or aspiring to hold offices in the Nigeria Police Force".
The commission said the NPF was presently trying to appoint 10,000 persons into the force in a flagrant usurpation of the functions and powers of the PSC.
The commission maintained that unless restrained by an order of this Court, the respondent's appointments/recruitments was capable of foisting a fiat accompli on the judgment of the court in the matter.
Governors state position over hate speech bill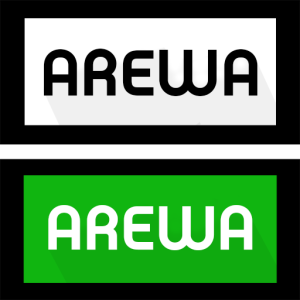 The Nigeria Governors' Forum (NGF) has advised the National Assembly to hold a public hearing on the hate speech bill before it to ensure that the views of Nigerians were captured in the passage of the bill.
NAN reports that NGF Vice Chairman and Governor of Sokoto State, Aminu Tambuwal gave the advice while fielding questions from newsmen at the end of the forum meeting held on Wednesday night in Abuja.
He advised the federal lawmakers to respect the views of Nigerians on the bill.
"I am not sure I have heard any governor come out to say he is in support of death penalty for hate speech.
"I believe the National Assembly should hold a public hearing on that bill, so that due process of lawmaking is followed, so that the views of Nigerians not just the governors will be well captured on that bill.
"They should respect the views of Nigerians in whatever may be the direction of debate and the eventual passage or otherwise of that bill," Tambuwal said.
Asked of the governors' position on the Finance Bill submitted to the NASS by President Muhammadu Buhari to increase Value Added Tax (VAT) from five to 7.5. per cent, Tambuwal appealed to Nigerians to show more understanding with the Federal Government," he said.
He added that the governors were in support of what would improve the revenue generation drive of both the federal and state governments.
"We are appealing to those who probably have no proper understanding of the context of those bill to kindly have a rethink of them and reflect on quantum of work ahead of us.
"As a country and states, we need a lot of resources to turn around infrastructure, to invest in education, healthcare and every sector of our national life.
"There is urgent need of more revenue in Nigeria. So, I appeal that we should show more understanding with the Federal Government in that regard," he said.