My wife has sex with someone in our bedroom – Husband tells court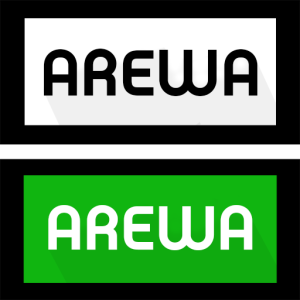 A 35-year-old unemployed man, Tayo Owoloye, on Monday told an Igando Customary Court in Lagos State that his wife brings her lover into their bedroom for sex.
Owoloye is seeking to end his 11-year-old marriage to his wife, Modinat.
According to him, their 11-year-old daughter told him that her mother brings a man home and she makes love to him.
"I once saw her love chat on WhatsApp with a man called Timothy, when I queried her, she quickly deleted those messages. I reported her to her two eldest sisters.
"She is also having affairs with another man, called Stanley.
"Modinat came to my mother's burial in Ondo State and left that same day, I later discovered that she came with Stanley and both of them lodged in a hotel that day.
"I was still in my village when Modinat called that she was sick and admitted, I rushed to Lagos the following day and I was told by the nurses that a man came to pass the night with her whom I later discovered to be Stanley.
"When I confronted Stanley, he confessed that he is in a relationship with my wife but begged for forgiveness.
"I decided to know more about Stanley so I searched for him on Facebook, I saw pictures of him and my wife which was taken inside our bedroom and on our bed."
Owoloye presented to the court, printed pictures from Stanley's Facebook page, as evidence.
The petitioner said that he moved out of their matrimonial home when his wife said she needed space.
"There was a day we had a misunderstanding and she got me arrested; at the police station, I was asked to give an undertaking that I will not return to my house, till today I have not gone home.
"Two weeks after I left the house, my wife changed her marital status on Facebook from married to divorce and also changed her surname to her maiden name.
"Our neighbours called to tell me that Stanley always comes to pass the night in our house, confirming our 11-year-old daughter's earlier affirmation."
According to him, Modinat has been denying him sex since December, 2018.
The husband said that Modinat was always threatening his life with knife and that he was afraid as she may carry out her threat one day.
However, the respondent, Modinat, who welcomed the divorce suit, also accused her husband of infidelity.
"My husband had been cheating on me without my knowledge; I got to know last week when I went to his family house, where I met his new wife and a baby of about six month old."
The 30-year-old trader denied having affairs with Timothy and Stanley.
"I sell watermelon, Timothy is my customer while Stanley comes to assist me in my shop.
"The picture of Stanley and I that my husband saw on social media was taken in the sitting room, not bedroom as he claimed.
"Stanley came to stay with me when I was admitted at the hospital because my husband travelled for his mother's burial and there was nobody to stay with me."
The mother of three said that her husband had turned her into a punching bag.
"My husband is a wife-beater, he once beat me that I lost a pregnancy, and I have several scars on my body due to his frequent beatings.
"On one fateful day, he beat me, tore my clothes and pushed me out of the house naked.
"Our neighbours clothed me, I went to the police station to report the matter and he was invited.
"When the police asked me what I wanted, I said I needed space, that he should leave the house for me for some time upon which he was asked to give an undertaking that he would give me space as I requested. "
Modinat said she denied her husband sex because "I don't have feelings for him anymore."
The Court's President, Mr Adeniyi Koledoye, after listening to the estranged couple, urged them to maintain peace and adjourned the case until Sept. 26, for judgment
Senate President Ahmad Lawan wants corruption taught in all school levels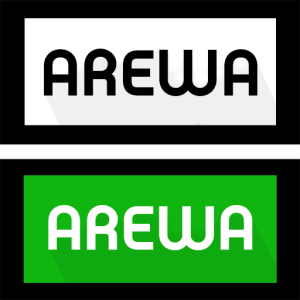 Ahmad Lawan, President of the Senate, has called for the inclusion of anti-corruption course in schools' curricula to reduce the menace of corruption in the country.
Special Adviser (Media) to President of the Senate, Mr Ola Awoniyi, quoted Lawan in a statement as making the call while declaring open the third Economic and Financial Crimes Commission (EFCC), National Capacity Building Workshop for Justices and Judges.
According to the statement, the workshop was organised in collaboration with the National Judicial Institute (NJI) held in Abuja on Tuesday.
The Senate President advocated for a review of the basic school curricula to include the teaching of anti-corruption tenets.
"I believe that we should look at our civic education. We shouldn't wait until people commit corruption before we start chasing them.
"We should start educating our children in schools, basic education secondary level and even tertiary level, on the ills of corruption in any society."
Lawan also said that the National Assembly would provide the necessary support to the anti-corruption agencies in the fight against corruption.
The EFCC and Independent Corrupt Practices and Other Related Offences Commission (ICPC) are the leading government agencies in anti-corruption war.
According to him, the 9th Senate and indeed the National Assembly will support the anti-corruption agencies to the best of its ability, to enable us eradicate the malaise.
"What we face today in the area of corruption requires that all hands must be on deck to fight it. And we are determined to work with other arms of government to fight it.
"It is a fight that should be fought by all and we are ready to initiate moves that will help in ensuring we succeed in the fight.
"We are also continuously prepared to support agencies like the EFCC and professionals like the Justices and Judges always," he said.
The president of the senate noted that corruption had eaten deep into the very fabric of the society and had literarily became endemic.
He acknowledged that the government of President Muhammadu Buhari had done a lot in the last couple of years in fighting corruption but added that the fight had surely not been an easy one.
"Dealing with corruption is surely a task we must undertake very well. The consistency of the EFCC on its mandate is quite commendable.
"The best we can continue to do in our circumstance is to encourage anti-corruption agencies like the EFCC and the ICPC to discharge their mandate very well.
"The police are also inclusive because of their statutory responsibility of enforcing law and order, by preventing and detecting crime," Lawan said.
He said the Justices and Judges need all the ethical, moral and institutional support to be exemplary in the discharge of their duties.
Why we arrested Mompha in Abuja – EFCC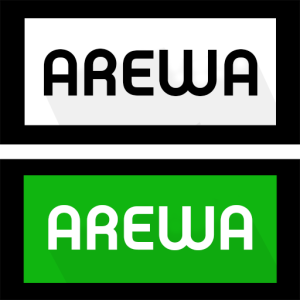 The Economic and Financial Crimes Commission, EFCC, on Tuesday confirmed the arrest of social media celebrity, Ismaila Mustapha, popularly known as Mompha.
EFCC disclosed that Mompha was arrested for alleged internet fraud and money laundering on Friday last week at the Nnamdi Azikiwe International Airport in Abuja.
The anti-graft agency made the disclosure in a series of tweets titled: "Alleged Internet fraud, Money Laundering: EFCC Arrests Ismaila Mustapha, a.k.a Mompha."
The tweets reads: "The EFCC, Lagos office, has arrested a renowned Social Media celebrity, Ismaila Mustapha popularly known as Mompha for alleged involvement in internet-related fraud and money laundering.
"The suspect, a premium and first class customer of one of the popular international airlines, was arrested on Friday 18, October 2019 at the Nnamdi Azikiwe International Airport, Abuja on his way to Dubai Emirate following series of intelligence reports received by the Commission."
EFCC also disclosed that according to its operatives, "actionable cross border intelligence received from collaborative law enforcement agencies about his alleged involvement in the criminal activities further strengthened our suspicion".
It added: "Ismaila, who allegedly perpetrates his fraudulent activities under the guise of being a Bureau de Change operator is always seen with his little son flaunting huge amount of foreign currencies on his social media platforms.
"Investigations have also revealed that Ismaila is only using the BDC business, he jointly owned with his siblings, as a decoy to launder his proceeds of crime.
"However, the suspect has volunteered useful information to the operatives and has admitted to be reasonably involved in the first two cases he was alleged to be involved.
"At the point of arrest, five wristwatches with a total worth of over twenty million naira (N20, 000, 000: 00) was recovered from him. The suspects will soon be charged to court as soon as investigation is concluded."
BREAKING: Benue Assembly member arrested over crime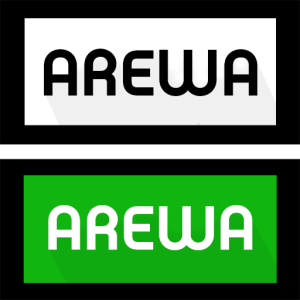 Police have arrested the Member of the Benue Assembly Representing Katsina-Ala Constituency, Hon Jonathan Agbiye.
Agbidye was apprehended in possession of a Toyota Hilux vehicle believed to belong to the late Justice Tine Tur.
He's currently being taken to Abuja by the mobile squad.
Hon Agbidye is a member of the All Progressives Congress, APC and he won the 2019 Benue State House of Assembly election on the platform of the APC.
Reports from Katsina-Ala before and during the elections said notorious kingpin and wanted man, Terwase Akwaza, alias Gana, who is also said to have strong links with APC allegedly sponsored Jonathan Agbidye for the election "to represent him" in the House.
Gana, it was rumoured, had threatened that anyone who contested and defeated Agbidye would not remain alive to enjoy his tenure in the Assembly.
As a result of Gana's threat to kill, the PDP candidate in Katsina-Ala who contested against Agbidye refused to file a petition against INEC's declaration of the APC candidate as winner of the election.
Information has it that someone (name withheld) wrote a petition to the Inspector-General of Police on the suspected criminal activities of Agbidye including his ties with Gana.
The IGP, acting on the petition, detailed his men who began to trail the Benue lawmaker till he was nabbed in possession of the said stolen hilux vehicle.
When contacted, the state's Police Public Relations Officer, DSP Anene Sewuese Catherine, confirmed the presence of IGP IRT team but yet to get the full details.
"I can confirm the presence of IRT in Benue but not sure of the arrest yet. I will meet with the team leader to get the full details shortly," she said.