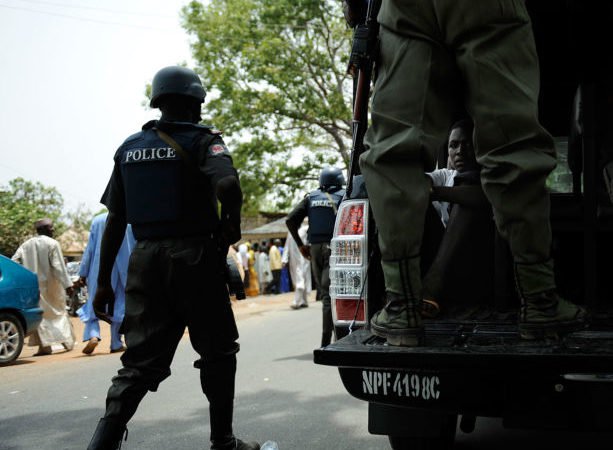 In what looked like a movie scene, a suspected kidnapper who had gone with his gang in Akure, the capital of Ondo State to abduct a pharmacist from his store, was said to have slumped at the scene of the operation.
Confirming the incident at the police headquarters in Akure where the suspect was paraded, the state command's PPRO, Femi Joseph stated that the pharmacist upon sighting the gun-wielding daredevil criminals escaped through the back door of his store.
"A gang of kidnappers entered Chinery Pharmacy shop with the intention of kidnapping the pharmacist, who on sighting them with arms, escaped through the back exit door," he said.
Joseph told journalists that in a desperate bid to escape after their operation had failed, two of the kidnappers hijacked a motorcycle while luck ran out on the other one as a result of an overdose of the Tramadol he took before the operation.
"The robbers later came out of the shop at gunpoint and collected one Boxer Bajaj motorcycle from one Daodu Wale who arrived the chemist to buy drugs. The other two escaped with the bike.
"One of them attempted to use the boxer motorcycle they came with to escape he however stumbled and fell and was overpowered, one cut-to-size locally-made barrel was recovered from him. Search was conducted on him and a 400 MG tablet of Tramadol was recovered from his pocket."
The police spokesperson however assured that efforts are on top gear towards apprehending the two suspected kidnappers currently on the run.