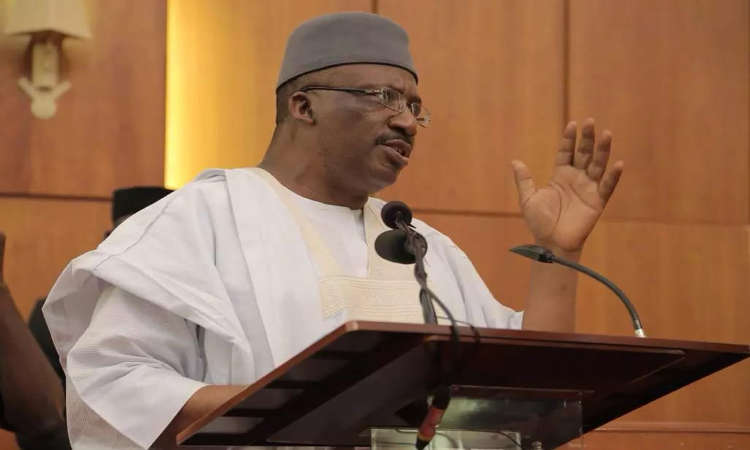 Minister of Interior, Abdulrahaman Dambazzau, on Tuesday said the Federal Government is mapping out strategies to halt the incessant killings in Birnin-Gwari, Kaduna State.
Dambazzau made the remarks during a visit to the troubled area to assess the security situation.
He said that government was very concerned about the situation in Kaduna State, particularly the Birnin-Gwari axis, and would do everything to restore order.
Dambazzau also visited the palace of the Emir of Birnin-Gwari, Jubril Maigwari.
"The Federal Government is worried over continuous killings, kidnappings and cattle rustling by armed bandits in Birnin-Gwari and is already mapping out strategies to nab the bandits responsible," he sad.
In his remarks, Maigwari decried the persistent killings of his people, and appealed to government to intensify efforts to rid the area of bandits.
The Emir said that the armed bandits hibernate in Zamfara State from where they invade his domain and rush back after wreaking havoc.
He also decried the neglect of his emirate, saying that he had forgotten that Birnin-Gwari was part of Nigeria, until the minister visited.
The royal father expressed optimism that the situation would improve with the minister's visit, and urged him to appeal to President Muhammadu Buhari to rehabilitate the Kaduna-Birnin Gwari-Jebba road.
"The Abuja-Kaduna-Kano road has been awarded for rehabilitation because top government officials like senators and governors ply it, but our road has not received similar attention because only peasants ply it," he stated.