I am ready to leave Real Madrid on one condition – Marcelo
Junior Mercelo, Real Madrid vice-captain, has stated that he is ready to leave Santiago Bernabeu if the club do not want him anymore.
Marcelo stated this ahead of Real Madrid's Champions League round of 16 first leg tie with Ajax on Tuesday night.
The 30-year-old, who have only played 12 games for Real Madrid in the La Liga, is so far having a disappointing season for Santiogo Solari's side.
"If I am on the list of players Madrid want to sell, then they can pay me up and all is sorted," Marcelo told Esporte Interativo.
"I trust in myself, in my work, but if a day comes when Real Madrid do not want me, I'll go. I will be sad, but I'll go. But I am sure I will not be kicked out.
"The level I have been showing is difficult to always maintain," Marcelo said, adding that: "I am a little below that level at the moment, but my career has been like that, some little dips, and unfortunately this season I had three injuries in two months.
"I went through a difficult period in my football and within the club, but that phase is over now, I need to play to get back to my usual form and confidence.
"But I feel good now, physically good, I am training strongly. I need to play to get back my confidence, but physically I am good.
NSE crucial market indicators end with 0.03% growth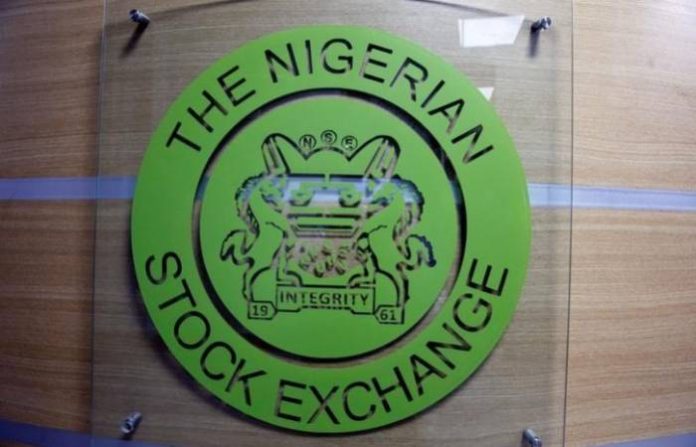 The Nigerian Stock Exchange (NSE) crucial market indicators closed trading on Friday with a marginal growth of 0.03 per cent.
Specifically, the market capitalisation of listed equities rose by N4 billion or 0.03 per cent to N13.071 trillion from N13.067 trillion on Thursday.
Also, the NSE All-Share Index appreciated by 8.57 points or 0.03 per cent to 26, 851.68 against 26,843.11 achieved on Thursday.
Guinness led the gainers' table during the day, increasing by N2.60 to close at N28.60 per share.
Flour Mills followed with a gain of N1.05 to close at N16.25, while Cement Company of Northern Nigeria gained N1 to close at N20 per share.
Nigerian Breweries also added N1 to close at N48.50, while Dangote Sugar Refinery increased by 80k to close at N11.70 per share.
On the other hand, Guaranty Trust Bank topped the laggards' chart, dropping by 90k to close at N29 per share.
MTN also dipped 90k to close at N121.00, while Zenith Bank dropped by 30k to close at N18.85 per share.
Access Bank was down also by 30k to close at N10.50, while NAHCO dipped 23k to close at N2.37 per share.
A breakdown of the activity chart indicates that Access Bank was the most active stock, trading 158.78 million shares valued at N1.69 billion.
Zenith Bank Plc followed with an account of 71.03 million shares worth N1.36 billion, while United Bank for Africa traded 41.49 million shares valued at N317.02 million.
FBN Holdings sold a total of 41.49 million shares worth N282.57 million, while Fidelity Bank exchanged 23.57 million shares valued at N47 million
In all, the turnover volume of shares traded dropped by 24.78 per cent as investors bought and sold 469.99 million shares worth N5.59 billion in 5,594 deals.
This was in contrast with 624.84 million shares valued at N10.02 billion in 6,426 deals posted on Thursday.
Yahaya Bello vs Wada: Voting materials arrive Kogi East Senatorial District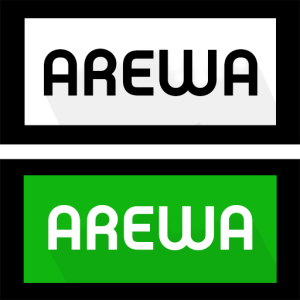 Kogi State governorship election sensitive materials have arrived in all the nine local government headquarters in Kogi East Senatorial District, DAILY POST reports.
Voting sensitive materials, which were heavily guarded by security operatives, arrived at each local government in white colour pick up van belonging to the Independent National Electoral Commission, INEC.
In Abejukolo, the headquarter of Omala Local Government, the materials were delivered at the newly built INEC local government office behind the Post Office.
The materials were driven into the waiting vans detailed for onward movement to the various ward headquarters.
When our correspondent called Bassa, Ankpa, Ofu, Idah, Dekina local government INEC officials, it was confirmed that materials arrived around 4pm.
DAILY POST could not confirm arrival of sensitive materials from INEC officials at Olamaboro, Igalamela, but some stakeholders who spoke to our correspondent confirmed arrival, except Ibaji, which could not be confirmed at the time of this report.
Presidential election: Supreme Court under fire over reasons given for dismissing Atiku's appeal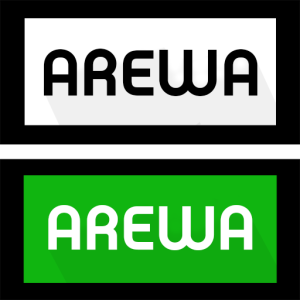 The Coalition of United Political Party, CUPP, has expressed shock at the reasons provided by the Supreme Court for dismissing the appeal filed by the Peoples Democratic Party, PDP, and its candidate, Alhaji Atiku Abubakar ,challenging an earlier ruling by the Presidential Election Petition Tribunal which upheld the victory of President Muhammadu Buhari of the All Progressives Congress, APC.
CUPP said with the judgement, Nigeria's democracy and electoral process have been set back to the dark age.
According to the political parties, the reasons given by the court on Friday were delivered outside the statutory 60 days, making it null and void.
In a statement signed by Ikenga Imo Ugochinyere, its National Publicity Secretary, and made available to DAILY POST on Friday, the Nigerian opposition coalition said it "is shocked at the reason the Supreme Court has given in the appeal filed by the consensus opposition candidate, Alhaji Atiku Abubakar.
"Nigerians are all aware when Justice Zainab Bulkachuwa failed and neglected to appoint a replacement into the Court of Appeal Panel when she recused herself until our candidate's lawyers complained about the delay and the injury it would occasion.
"Nigerians are also aware that our candidate and his Party were also given only 10 days to call their witnesses to prove their case.
"Nigerians are aware that our candidate listed at least 400 witnesses but was only able to call 62 within the time allowed.
"Nigerians are also aware that even when INEC refused to summon any witnesses, our client applied to the Court to be allowed to use the time allotted to INEC to call more witnesses, the Appeal Court refused to grant this extra time.
"The Supreme Court also refused this application for extra time.
"Hence it is strange that the Supreme Court will declare that our candidate would have needed to call at least 250, 000 witnesses to prove his case. Has this pronouncement not set the bar for the minimum number of witnesses needed to prove a Presidential election in the Appeal Court?
"Can the Supreme Court look back soberly on the reasons it gave today just to keep a tyrant in office and be glad it delivered the judgment it did?
"Our nation's democracy and electoral processes have been set back to the dark ages.
"The Constitution, Electoral Act and the Supreme Court had always been in agreement on the powers of the INEC to set guidelines and the need for the guidelines to be obeyed since the power to set such guidelines were constitutional, the Supreme Court has in the reasons given in the judgment by implication nullified the powers of INEC to make guidelines as the Form CF001 wherein a demand for producing credentials have been nullified by the Court. Indeed the Court has held that seeking the highest office in the land requires the least possible qualification in the land. How absurd.
"The judgment of the Court of Appeal was delivered on the 11th September 2019. The Supreme Court today the 15th November, 2019 gave reasons for its decision on 30th October, 2019. However, going by the judgment of the same Supreme Court delivered in the case of PDP V. ROCHAS OKOROCHA & ORS. (SC.17/2012) where the Supreme Court analyzed the position of the law on giving the reasons outside the stipulated 60 days provided by the Constitution, the judgment of the Supreme Court delivered today is null and void and of no effect.
"Today, 15th November, 2019 is the 64th day since the judgment of the Court of Appeal. How then can this be a valid judgment? In all their efforts, they could not still comply with the law.
"Interestingly, the current Chief Justice of Nigeria was on the panel in the case cited above and he agreed with it. Yet today he has presided over the violation of the same position.
"The Supreme Court has now by this action today, rewritten the Constitution of the Federal Republic of Nigeria, 1999 as Amended.
"While we urge Nigerians to remain peaceful and law-abiding, we enjoin them to remain vigilant as we patiently watch out for this affliction that has befallen a nation. Power is ephemeral, it shall soon pass and Nigeria will return to the path of greatness again."