[HOTUNA]: Zanga-zanga kan Zamfara a Najeriya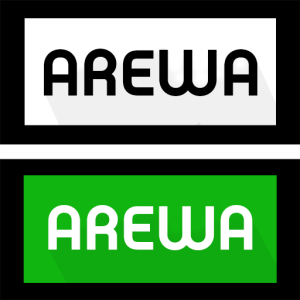 Jama'a a sassa daban-daban a fadin Najeriya na gudanar da zanga-zanga don nuna bakin cikinsu da yawan kashe-kashen da ake fama da shi a Jihar Zamfara.
Masu zanga-zangar sun hada da mata da maza da tsofaffi da kananan yara da matasa, 'yan asalin jihar Zamfara da ma wadanda ba 'yan jihar ba, da suke nuna damuwa da takaicinsu game da abubuwan da suke faruwa.
Ana gudanar da zanga-zangar ne a Abuja babban birnin Najeriya da ma sauran jihohin kasar.
Sun yi tattaki daga Unity Fountain zuwa ginin majalisar tarayya.
Masu zanga-zangar sun bayyana cewa, sun gaji da halin ko-in-kula da hukumomi suke nunawa a kan rashin tsaro a jihar.
"Muna kira ga hukumomin tsaron Najeriya, da mai girma shugaban kasa da a dauki matakin gaggawa game da kashe rayuka a Zamfara, ko sai an gama kashe kowa a jihar sannan za a dauki mataki?", a cewar daya daga cikin masu zanga-zangar.
Gwamman mutane sun mutu a 'yan makonni da suka gabata sakamakon hara-haren da aka kai wasu kauyuka a jihar ta Zamfara.
A tsawon shekarun da suka gabata ana ci gaba da samun matsalolin satar mutane don kudin fansa da kuma fyade a wasu kauyuka na jihar.
Kogi decides: 'This is helicopter election' – Senator Dino Melaye rejects result, reveals how APC rigged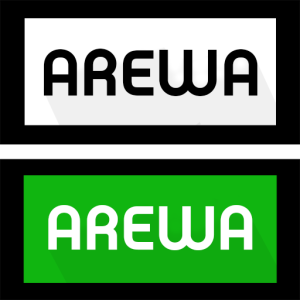 Dino Melaye, the Peoples Democratic Party, PDP, Kogi West Senatorial candidate, has described Saturday's election as an 'helicopter election.'
The lawmaker who spoke to Channels TV, said the result released by INEC is 'fictitious.
Rejecting the results of the election, Melaye added that the election was marred by massive violence and rigging.
He said, "The innovation is that what we had is what I have christened 'Helicopter election'. For the first time, rigging has been advanced to the level that now the use of a helicopter in perpetuating this electoral atrocity manifested yesterday.
"Helicopter hovering around Polling units in Lokoja, dropping bullets on innocent, harmless citizens and electorate; and as I speak, yesterday, teargas being fired from this helicopter.
"Despite the fact that this helicopter was used in harassing, intimidating and firing innocent electorates, the votes of those places were carted away and taken to the government house, stuffed and brought back to the collation centre and they have been accepted and admitted and collation is ongoing.
"They brought mayhem on my own community and even killed my nephew, we are waiting to see what INEC will do, but I reject in totality, this fictitious result and I want to say that all these are not about the election, it is about Dino Melaye."
Kogi Decides 2019: Dino Melaye's nephew dies after sustaining gunshot wounds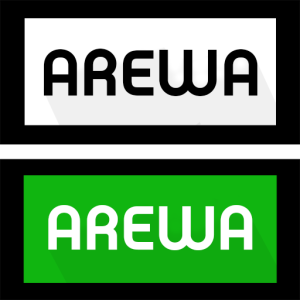 Senator Dino Melaye has announced the death of his nephew, Olorunjuwon, who was shot by unknown gunmen at his polling unit during the Saturday's election.
Melaye and Senator Smart Adeyemi are engaged in a fresh battle of who emerges the Kogi West senatorial district representative.
The Kogi West senatorial district election was held alongside the governorship election in the State yesterday. The winner is yet to be announced.
Melaye came out on Sunday morning to announce the death of Olorunjuwon after sustaining gunshot wounds at his polling unit on Saturday.
Dino Melaye announced this on his Twitter page Sunday morning saying: "My nephew Olorunjuwon who was shot at my pooling unit yesterday died this morning.
"My brother your death is a Supreme sacrifice in the struggle for the liberation of our people. Rest in peace aburo… So sad."
Kogi decides 2019: Live Results from Collation Centres
Results of the governorship election have started coming in from collation Centers in the 21 Local Government Areas of Kogi State.
AREWA.NG reports that over 20 political parties presented candidates for the election.
However, many would expect the result to go either the way of the All Progressives Congress, APC, candidate, David Lyon or Douye Diri of the Peoples Democratic Party, PDP.
Follow this thread for results as being announced by INEC Collation officials at Local Government headquarters.
Okehi LGA
A: 02
AAC: 08
AD: 13
ADC: 67
ADP: 19
ANRP: 16
APC: 36954
APGA: 43
GDPN: 04
GPN: 01
HDP: 00
JMPP: 03
MAJA: 02
NCP: 09
PDP: 487
PPN: 17
PPP: 19
PRP: 03
SDP: 3095
NCP: 12
PDP: 139
PPN: 14
PPP: 15
PRP: 25
SDP: 50
UDP: 4
UPC: 3
YDP: 10
YPP: 6
ZLP: 1
APM: 26
UDP: 52
UPC: 02
YDP: 05
YPP: 02
ZLP: 0
APM: 25
LG Collation Officer:
Prof Ugoh Sylvanus Chukwudi