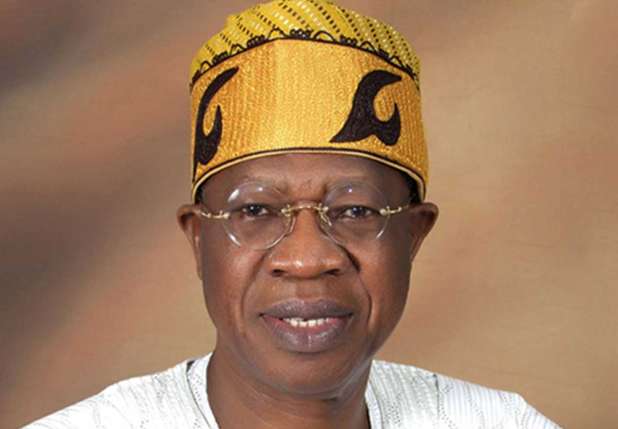 The Federal Government on Monday revealed how the opposition was allegedly pitching Christians against Muslims under the President Muhammadu Buhari-led administration.
Minister of Information and Culture, Lai Mohammed said the opposition was creating problems between Christians and Muslims through the spread of fake news.
In a statement he issued in Abuja, the Minister said the opposition through such method has decided to blame killings in certain parts of the country on herdsmen.
Mohammed, however, noted that the Buhari-led government will not relent until it provides security for the citizens.
The Minister said in Benue and Zamfara States respectively, the government has put measures in place to stop the killings but that the opposition has "either downplayed or ignored this".
According to Mohammed, "With the Buhari administration delivering on its promises to fight corruption, build the nation's economy and tackle insecurity, the opposition has realised it will not make any impact if it takes on the administration on that turf.
"So, it has decided to take the easy route, which is to use fake news and hate speech to de-market the administration, pitch Christians against Muslim and one ethnic group against another. In short, they want to plunge the country into turmoil.
"It is said that the easy way is not always the right way. The opposition knows that, but it doesn't care. It is hellbent on dividing Nigerians along ethnic and religious lines. It is using fake news to blame all the killings in a certain part of the country on herdsmen, ignoring the bands of deadly militia groups that are being sponsored by unscrupulous people to kill innocent people and put the nation on edge.
"It is distorting the fact that the clashes between the farmers and herders are being aggravated by climate change – which has heightened the contest for scarce natural resources like water and land – as well as demographic pressure. With a population of 45 million in 1960, Nigeria is today approaching the 200-million mark. Yet the resources have not expanded, and have in fact been shrinking. It is ignoring the role of sheer criminality in the crisis.
"We condemn the killings of innocent people for whatever reasons. And that is why the administration has put all necessary measures in place to stem the killings. In Zamfara, for example, you can see how the military has put the bandits on the run. In Benue, the police and the military are working hard, and that has resulted in a drastic fall in the spate of killings. Sadly, the media has either downplayed or ignored this.
"This government will not relent until every Nigerian can sleep with his or her two eyes closed."